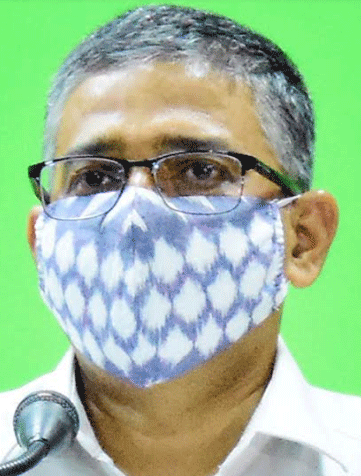 Bhubaneswar: With reported rise in the incidence of Mucormycosis (Black Fungus) Odisha Government has formed a State Level Committee for monitoring and management of such cases.
ACS Health & Family Welfare PK Mohpatra has issued the order on constitution of the Committee headed by Dr. Nirupama Chaini, Prof & HoD Microbiology SCB Medical College.
The other members are Dr.Jyoti Patnasik, Dr. Jayant Kumar Panda, Dr. Subhabrata Parida, Subrat Behera, Dr. Prasenjit Mohanty and Dr. Niranjan Mishra.
Dr.Mishra, Director Public health will be Member Convener of the State Level Committee.
The Committee will monitor the incidence of Mucormycosis in patients admitted to different hospitals in the State and formulate a guideline for early detection and management of such cases if detected.
Mucormycosis is a complication caused by fungal infection. People catch Mucormycosis by coming in contact with the fungal spores in the environment.
It can also develop on the skin after the fungus enters the skin through a cut, scrape, burn, or other type of skin trauma.
The disease is being detected among patients who are recovering or have recovered from COVID-19. Moreover, anyone who is diabetic and whose immune system is not functioning well needs to be on the guard against this.
All Government Medical Colleges in the State shall constitute an expert committee each comprising of members from Department of Medicine and or Pulmonary Medicine, Dermatology, ENT, Opthalmology and Neurology for co-ordination of diagnosis and management of such cases.
ACS Health has directed all Government Medical College will create facilities for detection and management of such cases in the Department of ENT and Ophthalmology for RT-PCR Negative and or Post Covid patients.
The active COVID-19 patients, when detected to have Mucormycosis will, continue treatment with support of ENT and Ophthalmology faculties and consultants.
All hospitals, government, corporate, missionary and private sector shall report the admission of any case of Mucormucosis and investigation record to Director Public Health, Odisha only after confirmation of the case, said the order.