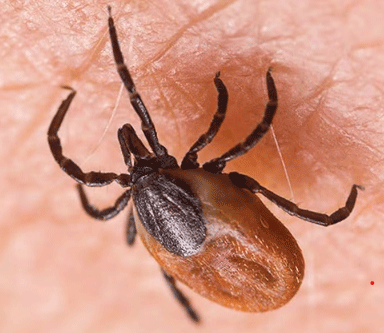 Bhubaneswar: With the death of at least six persons in Bargarh and Sundargarh district, the State Health Department has sent two health teams to the districts to inquire into the deaths due to scrub typhus infection.
Speaking to media persons here on Monday, Public Health Director Niranjan Mishra said a team led by a joint director was sent to Bargarh while one joint director was sent to Sundergarh district to investigate the death cases. The teams will investigate which type of testing were made in the private hospitals, and how the deaths occurred, he said.
"There are some discrepancies in the scrub typhus death cases because the deceased had neither gone through proper testing nor treatment at any government facility. So, we have to collect details about the tests conducted and their symptoms," the Director said.
Several private hospitals are conducting the kit test, which is not confirmatory. ELISA test is the right method to detect the disease, he stressed.
According to health officials, five scrub typhus deaths have been reported in Bargarh district, while one person succumbed to the disease in Sundargarh.
Meanwhile, three more people have tested positive for scrub typhus in Sundargarh district. Now, the total number of cases in the district now reached 183 in the districts.
Of the infected people, 10 patients are from outside Odisha and nine are from other districts, informed Chief District Medical Officer (CDMO) Kanhu Charan Nayak.
The Health Department has engaged accredited social health activists (ASHA) and auxiliary nurse and midwife volunteers to spread awareness about the disease.
People, who frequently visit farmland or forests, are vulnerable to the infection. The most common symptoms of scrub typhus include fever and a black inflamed mark on the skin called 'eschar'.