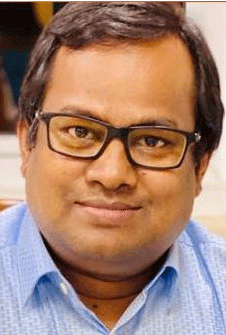 Bhubaneswar: Odisha Government on Tuesday formed a Committee under the Chairmanship of Member Board of Revenue to prepare an Action Plan to resolve issues related to lease cases of Bhubaneswar and Jatni Tahasil of Khurda district.
Department of Revenue and Disaster Management Principal Secretary Bishnupada Sethi has issued an order in this regard. The Committee has been asked to submit its report within a period of 4 months.
The State Government has formed the Committee after noticing several issued related to Government land leased out in Bhubaneswar and Jatni Tahasil in the past.
Director Land Record and Survey is the Member Convener of the Committee while Director Estates, RDC (Cuttack), General Administration Department Land Officer, ADM Bhubaneswar, Sub-Collector Bhubaneswar, Tahasildar Bhubaneswar are the other members.
The Chairman has been given the power to appoint any other officer or expert (not more than two) as other Members of the panel.
As per Terms of Reference (ToR), the Committee will examine different types of cases like waste land lease cases/ Jawan lease cases in Bhubaneswar and Jatni tahsil area and submit a comprehensive report with a draft policy guideline to settle the issues.
It will suggest a rate of consent fee for regularization of third-party transfer and a rate of conversion fee for conversion of the land from leasehold to freehold.
The committee will also draft appropriate amendments to Section 3-B of the Orissa Government Land Settlement (OGLS) Act, 1962 and Section 6-A of the Orissa Land Reforms (OLR) Act, 1960.
The panel has been asked to draft appropriate amendments to the OGLS Rules 1983 providing provisions for conversion of leasehold land to freehold.
The committee will draft a Rule U/s 43 of the Odisha Survey and Settlement Act, 1958 with provisions conferring power on the Member, Board of Revenue to pass a common order for rectification of the Records of rights in line with its policy decision pertaining to conversion of leasehold to freehold lands and other issues.
"The leases tainted with fraud/ mistake of fact/ misrepresentation/ material irregularity should not be considered for being converted to freehold lands overriding the power of the competent authority to go for annulment/ cancellation of those leases in accordance with the provision of Sec-7 of the OGLS Act," the order read.
The Jawan lease cases are sanctioned as grants under the Government Grants Act, 1895, which needs to be examined on a case to case basis. The Orissa High Court has also passed several orders directing the Tahasildar to correct the RoRs in favour of the petitioners while a number of cases are still pending in the High Court, sources said.
Besides, Revision cases are also pending before the Member, Board of Revenue. In many cases, the leasehold lands have been transferred several times and the present occupants are residing after constructing residential houses thereon. So it is necessary to form a comprehensive policy to short-out the issues, pending for a long time.