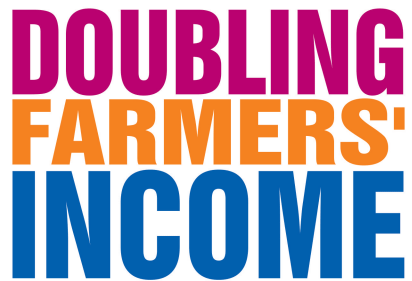 Bhubaneswar: The State Government has formed a Working Committee to prepare strategies and roadmap for doubling the State farmers' income in a definite time frame. 
The Committee has been formed under the chairmanship of Special Secretary, Department of Agriculture & Farmers' Empowerment.
The State Government has planned to involve one lakh farmers under this program. Their baseline survey will be made and they will be facilitated with different schemes of agriculture and allied sectors in convergence mode, officials said.
The Working Committee will study the baseline data of different parameters and progresses made so far and prepare strategies to be adopted & models to be introduced to manifold the farmers' income. It will also prepare a roadmap for agriculture and allied sectors for increasing farmers' income. All the work will be completed within 4 months.
The panel will also collect information for the year 2021-22 in comparison to baseline data of 2015-16. It will give necessary suggestions on the sustainability of production of the farmers in sectors and effective measures for the monetization of farmer produce through identifying market potential for value-chain development and value addition to commodities where Odisha has an advantage.
It will also identify the gaps /missing elements of the programmes/ schemes in developing enterprises, suggest the effective implementation and convergence of different schemes through bringing synergy among Departments.
The Committee will also do periodical evaluation of different departmental schemes and their outcomes along with gap analysis. (set up systems and build capacities for concurrent monitoring & evaluation of these programs)
It would also work to design quantifiable parameters and appropriate MIS including an Analysis mechanism, boosting up credit linkage to farmers, and better irrigation facilities.
Among other functions of the panel are, documentation of best practices, design principles to create vibrant Farmers Producer Organizations (FPOs), to suggest effective measures for developing strategies to make the farmers resilient to shocks such as natural disasters, endemic pest/ disease, promotion of climate resilient agriculture and post-harvest management of produces, etc.
The panel has nominated experts including ex- Chairman of Warehousing Development & Regulatory Authority Bibhuti Bhushan Pattanaik, cold chain specialist P Kohli, agriculture journalist Sandip Das, Bikash Kumar Pati, Pramod Kumar Joshi and expert in Rainfed Area Development Authority, Bisweswar Rath.
First meeting of the panel was held very recently, where all concerned departments and directorates have been asked to submit updated data. Next meeting of the panel will be held soon, the sources said.