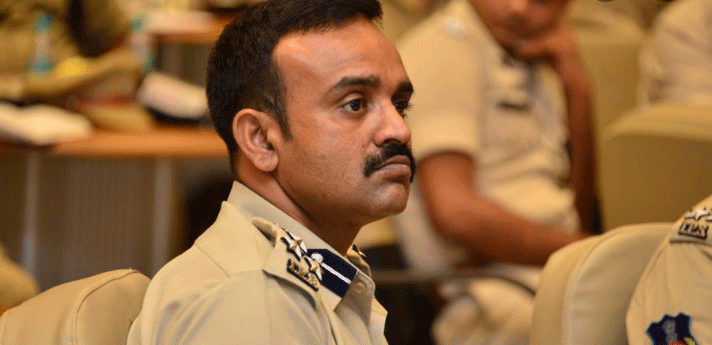 Cuttack: Team State Excise has made a record number of arrests and seizures during the Urban Election in the State.
Ashish Singh, Commissioner State Excise led a Special Drive against crimes under Excise & NDPS Act during the period from 25 February to 24 March, in view of smooth conduct of the General Election to Urban Local Bodies, 2022.
Mr.Singh is taking continuous and sustained enforcement activities by Team Excise during the election period, 3895 number of cases were detected with arrests of 3195 accused persons.
Similarly, 112263 litre of ID liquor, 909395 litre of ID Wash (base raw material for manufacturing country Liquor), 2916 KGs of ganja, 1037.14 litre of duplicate IMFL, 9341.08 litre non-duty paid IMFL, 527.7 litre spirit, 637.6 grams brown sugar, 2532 litre India made Foreign Liquor, 2810 litre beer, 786.6 litre country liquor, 2705.7 litre OS liquor, 27232 duplicate EAL, 7260 duplicate company able and 144 bikes & four wheelers along with other incriminating excisable articles were seized during the one months period.
Total seizure value of seized items / goods will be around Rs 11.65 crore. The work of enforcement agencies of the Excise Department has regularly been monitored from the Excise Directorate.
The major detected cases include seizure of 110 kg of ganja by EI & EB unit – II, Cuttack on March 24, 2022. The Bhubaneswar Excise detected one excise case and seized 132 ltrs IMFL, 242 ltrs Beer and 60 ltrs CL on that day.
On March 20, the EI & EB unit -II, Cuttack detected one Ganja case, arrested two accused and seized 150 kg ganja and one Bolero. On March 19, the Rourkela Excise team detected one duplicate IMFL case in Rourkela, arrested one accused and seized 223 ltrs of duplicate IMFL, 5000 pieces of duplicate EAL and other materials.
Similarly, state Flying Squad, Cuttack conducted raid upon one duplicate IMFL manufacturing Centre at Kanheipur of Bhuban area of Dhenkanal district and seized 360 litre of spirit imported from Kolkata in 6 drums, 60 ltre duplicate IMFL whisky, 2850 duplicate Hologram (EAL) on March 14.
The Berhampur EI & EB unit arrested two accused and seized 400 KG ganja worth of Rs 20 lakh on March 14. The seized ganja is transported from Gajapati district to Uttar Pradesh.
On March 10, Koraput Excise team seized 525 kg ganja worth Rs 26 lakh and arrested one person. The Balasore Excise team seized 260 grams of brown sugar worth Rs 26 lakh and arrested one accused on March 6.
The Dhenkanal Excise Team seized liquor worth Rs 70 lakh and arrested 3 accused at Baunsaokhari under Hindol Police Station area of Dhenkanal District on March 1 early morning.
The EI & EB Unit-II, Cuttack detected one NDPS (Brown Sugar) case at Khurda Town and seized 188 grams of Brown Sugar on February 28.
On February 26, 2022, the EI & EB Unit Berhampur busted one duplicate IMFL Manufacturing unit at Jiniguda village in Berhampur excise District with seizure of 214 Litre duplicate IMFL, 165 litre spirit along with other raw materials & sealing machines.