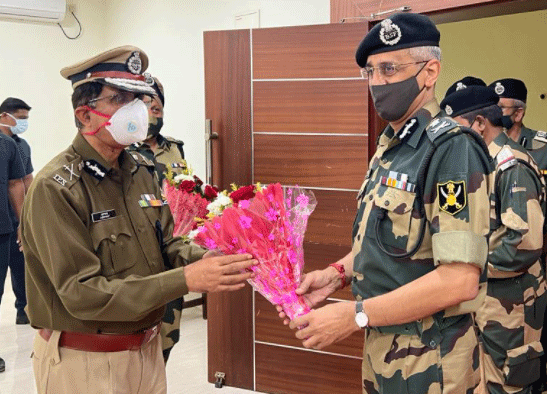 Bhubaneswar: DG BSF, Pankaj Kumar Singh and DGP Odisha Abhay held detailed talks on Maoist issues here on Thursday.
Odisha Police and BSF Forces are working in tandem to nullify Ultras in the Red Corridors.
DGP, Odisha, Abhay, IGP Operation Amitabh Thakur and senior officials held a meeting with DG BSF and other senior officials of BSF.
Future operational strategy and other details were discussed. DG BSF expressed his commitment for helping Odisha Police in getting rid of the menace of the LWE ultras.
DGP appreciated the good work done by the BSF in Odisha over the last decade.
He said that Odisha Police and BSF will keep working in tandem and ensure safety and security of everyone.
In fact, Mr.Singh along with ADG BSF, R S Bhatti visited Koraput and Malkangiri districts on 29-30 December. They moved in the affected areas and also visited the camps at Janbai and Gurasetu.
Team BSF came to Bhubaneswar and called on the Chief Minister, Naveen Patnaik and briefed him about the wane of Maoist Menace in the State.