Balasore: One of the most pristine beaches with profuse flora and fauna dotted with red crabs, Talasari presents breathtaking environment for the tourists is calling! Its' like Talasari laying Red Carpet for tourists.
A quaint and cozy beach is the perfect place to step away from urban conundrum and simply unwind.
To stay the night, tourists prefer Odisha Tourism Development Corporation (OTDC) run Panthashala on the beach of Talasari.

Accommodation is clean with green environment and is supported by cheerful, ever helping Team Talasari.
However, budget tourists from West Bengal feel this facility is like Inspection Bunglow of Odisha Government, meant for high officials.
Hyperactive Manager of the Beach Resort is making all out efforts to convince these tourist that this facility is open for their hospitality.
When Reeta Gorai, a tourist from West Bengal pointed out to her friends the Chandaneswar Panthashala at Talasari saying it is a 'Sarkari Bunglow', standing at the wide open gates of the sprawling campus of Odisha Tourism Development Corporation (OTDC)'s Prime Property, Manager Surjya K Das welcomed the group saying "Madam it's open for you and all your friends' not a Sarkari Bunglow.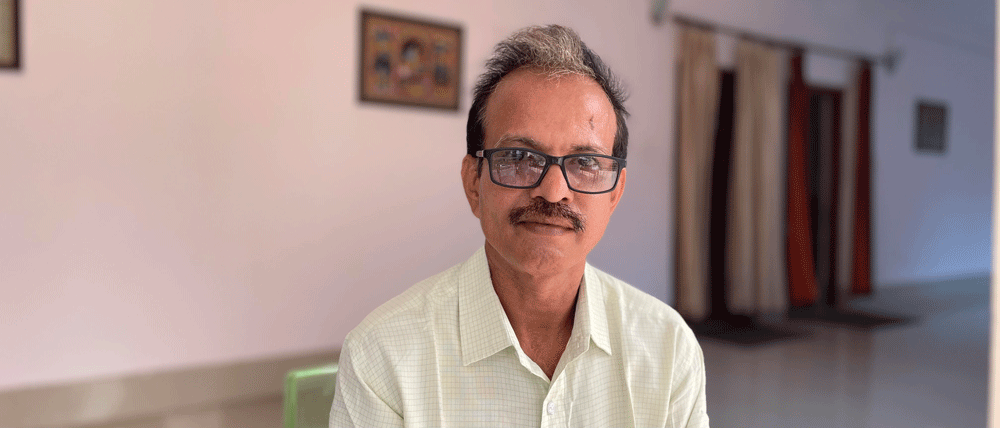 Mr.Das convinced them that it is like a hotel with all modern facilities and Team Talasari is there to serve you all. Reeta like some other tourists from West Bengal have an erroneous notion about Chandaneswar Panthasala housed on the Talasari Beach, a Prime Property in the North Eastern Coast of India.
Notwithstanding such opinion of the budget tourists, with around 40 rooms and suites available for the tourists, the Beach Resort is getting large number of bookings from Kolkatta, thanks to the Team Talasari led by Mr.Das.
Mr.Das is available 24X7 along with 20 Team Members serving with an awesome Team Spirit, which one finds rare, admits K C Bisoi, a senior consultant.
Be it treating guests or watering plants, helping out attendants while serving food, Mr.Das has made him available in all occasions, said a veteran tourist, who came from West Bengal along with his associates.
Egoless person, Mr.Das is trying hard to improve occupancy in the Beach Resort, which faced tough time due to COVID-19 Pandemic.
He has the support of the Top Management of OTDC, which has reposed faith on the hyperactive Manager of the Corporation as for the first time he is handling a Property. Earlier he was with Travel Desk for long time, which provides him much needed insight, how to handle tourists and serve them with maximum satisfaction, so that they will return to the property more often.
If you love seafood items, Tapan Da, Head Chef is eager to provide delicacies on crab, hilsa, prawn and several others.
Talasari Beach Resort requires a SPA, a number of tourists say and with presence of an amazing masseur like Lakshmi Ghadei, this much needed facility will go a long way to serve the tourists.
Similarly, the huge Watch Tower, requires attention of Forest Officials as casuarina trees are eroding sight of the beach. Trimming of these trees to some extent will be helpful for the tourists to have a clear sight of the pristine beach.

Talasari Beach Resort needs boating facilities as private players having monopoly and are charging tourists badly, complain a number of tourists.
For tourists private players are providing fishing boats for water ride which are not fit for such travels. There are no lifesaving jackets in the boats available. It is very dangerous for the tourists to make trip on these boats.
Top Management of OTDC has been urged to make provision of at least 2-3 speed boats to cater to the needs of the tourists for a calm, safe water ride.
Boating facilities of OTDC is par excellence available at other beach resorts, similar amenities will boost foot prints in Panthashala.
While OTDC Management is taking proactive steps in improving facilities in the Panthanivas and Panthashalas, micro level planning for providing specific amenities will go a long way, feels a senior travel writer.
Talasari has tremendous untapped opportunities and it is needed to be tapped, for which wide publicity to attract tourists is required as being done in Digha, only 10 Kilometers away in West Bengal.