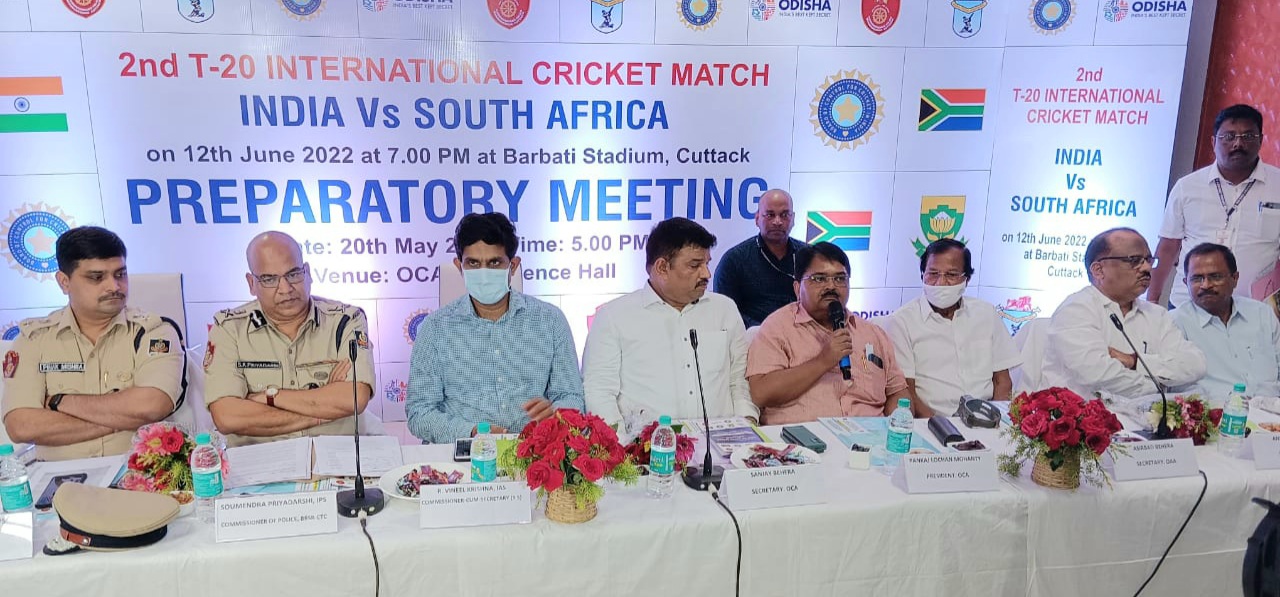 Cuttack: Odisha Cricket Association (OCA) President Pankaj Lochan Mohanty has announced that Online booking for the First T29 International Cricket Match will begin from 1 June.
And the counter tickets for the forthcoming India-South Africa T20 Match at Barabati Stadium will be sold on June 9 and June 10.
The decision to sell the tickets for the T20 International Cricket Match between India VS South Africa which is to be played on 12 June, said he.
A high level preparatory meeting held at the OCA Conference hall. Secretary Sports & Youth Services R Vineel Krishna, Twin City Police Commissioner Saumendra Kumar Priyadarshi, DCP Cuttack Pinak Mishra Secretary OCA Sanjay Behera and others were present in the meeting.
Online tickets will be sold through the Paytm application.
Some tickets will be spared for sales through offline mode too at OCA ticket counters. The tickets in the offline mode will be sold on June 9 and 10, said he.
Team India is going to lock horns with the Proteas in the first T20 match of the series at Barabati Stadium in Cuttack on June 12.
The visitors South Africa is scheduled to play a 5-match T20 series in India from June 9 to 19.