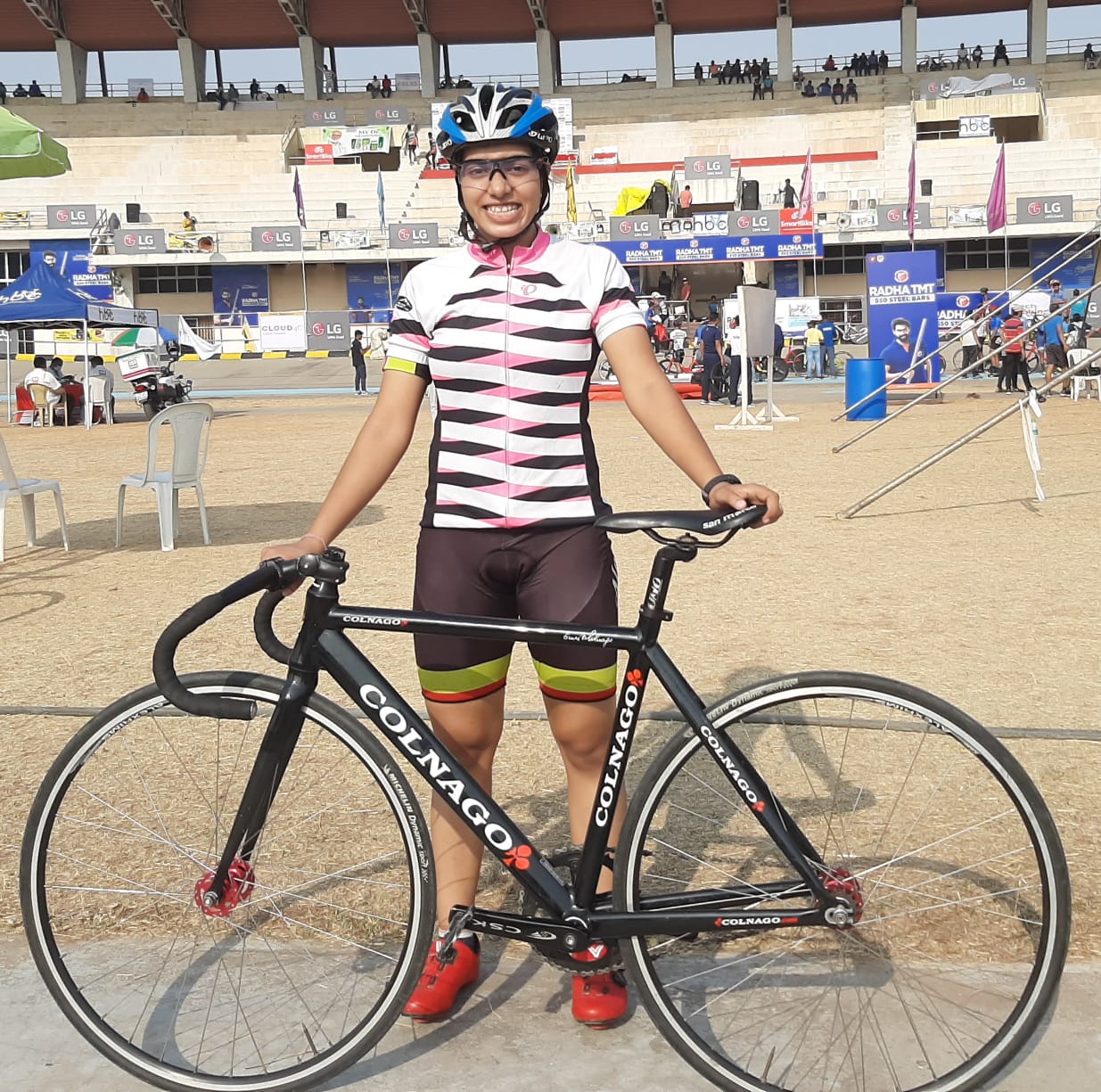 Bhubaneswar: Nineteen-year-old cyclist Swasti Singh, who hails from Rourkela, is one of India's rising stars in the sport of cycling.
Swasti burst on to the scene in 2015, through her superb technique and buzzer-beater timings and has gone on to win laurels for both Odisha and India.
Most recently, she won agold medal in 60 Km Road Mass Start at the 25th National Road Cycling Championship held in Navi Mumbai.
At the 72ndNational Track Cycling Championship held at Osmania University, Hyderabad, Swasti bagged a silver medal each in the 10-kilometer Scratch Race and 20-kilometerPoint Race, and won gold in the 3000m Individual Pursuit category, setting a new national record of 4:05:547 seconds.
Swasti started cycling in November 2015 when she was in class VII. She got her big break when there was a circular in her school from Rourkela Steel Plant (RSP) saying that there is going to be a track cycling state meet in Cuttack. Swasti, along with two other girls went to give it a try. The rest were all boys. She got selected for participating in the state meet where she won four gold medals, after having practiced only for a few weeks.
After her initial success, encouraged by Sushil Kumar Das, her coach and mentor, she participated in the 23rd National Road Cycling Championship at Kurukshetrain 2018 and went on to win her first national medal in the 15-kilometer individual time trial event.
In the same year, Swasti won her first international gold medal at the age of 17 in the junior women's 2-kilometer individual pursuit event of the 5th Asian Cup Track Cycling held at Talkatora Velodrome in New Delhi.In 2019, she created a new national record of 2:35:161 seconds by beating her own previous recordof 2:37:00 seconds to win a bronze medal in the 2-kilometer individual pursuit event of the Track Asia CupCycling Championships.
She followed this with a silver win at the women's individual road race eventat the 13th South Asian Games in Kathmandu. At theKhelo India Youth Games 2020Swasti bagged twogold and one silver medals in the U-21 girls' category.
Swasti was drawn to cycling even before her foray into the sport. Having watched the sport on television, she thought the rounded handles and helmets worn by the athletes looked cool.
Her father Amar Singh works at the Rourkela Steel Plant and her mother is a homemaker. Swasti's elder brother is also a cyclist. Her initial schooling was from KendriyaVidyalaya, Rourkela, after which she took up the humanities stream at National Institute of Open Schooling, which allows her to balance education alongside her rigorous training schedule.
Undoubtedly, she is a role model for aspiring athletes. Her qualities of discipline, determination and ambition have propelled her from a small town in Rourkela to representing her country at the world level.
Apart from cycling, Swasti loves drawing and gardening and she loves to plant kitchen plants and herbs in her garden.
Swasti is currently training at the Indira Gandhi Stadium Complex in New Delhi, one of four satellite centers of the Union CyclisteInternationale (UCI), where she is honing her skills as a cyclist of international calibre. Given her trajectory so far, her coaches and mentors believe Swasti is on course to achieve even greater heights in the world of cycling