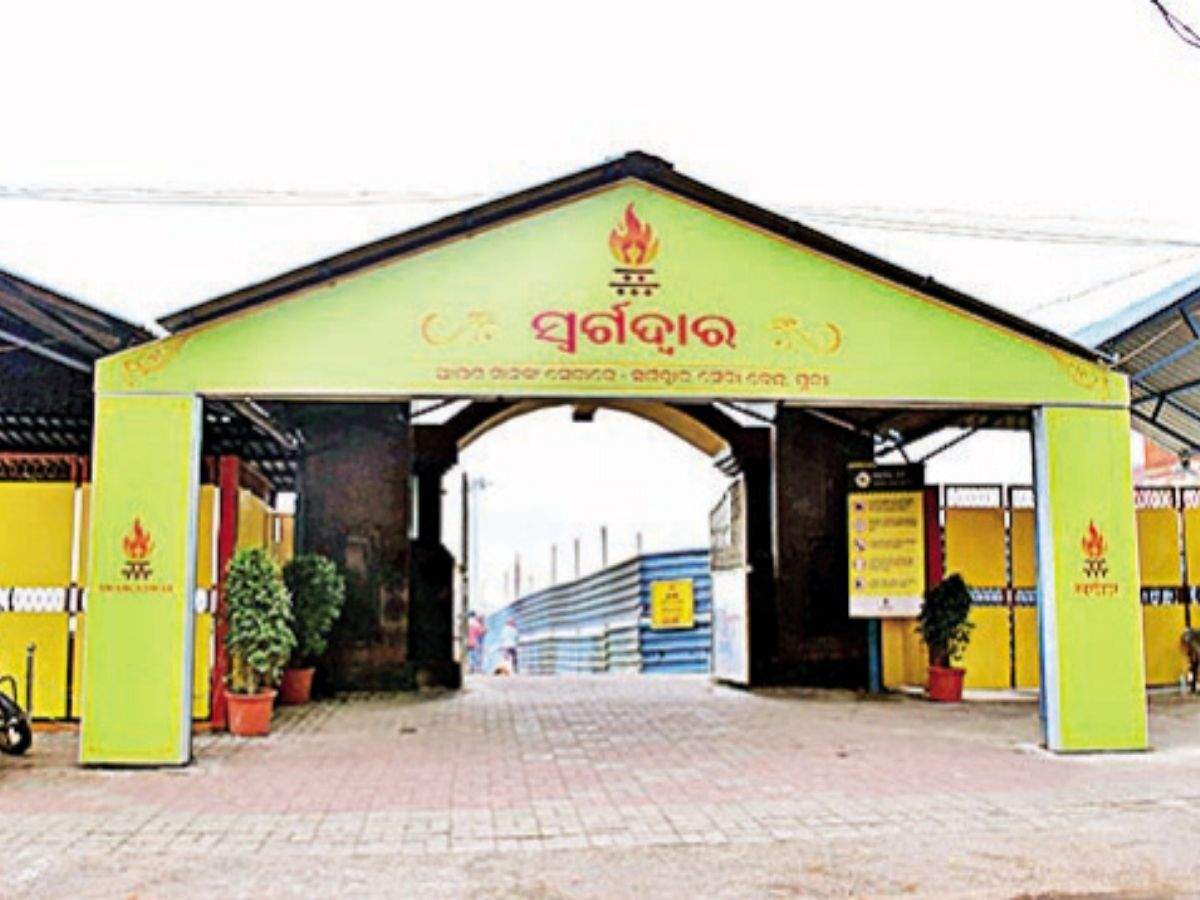 Puri: In view of the prevailing Covid-19 pandemic situation in the State, Puri District Administration has imposed restrictions on cremation of bodies from outside the district at the Swarga Dwara crematorium here.
Puri Collector Samarth Verma has issued an order imposing the restriction on carrying out funeral rites of bodies at the Swarga Dwara from January 10.
In April last year, during the second wave of Covid-19 similar restriction was clamped at the Swarga Dwara. Later in August 2021, when the situation improved, the restriction was relaxed.
Meanwhile, huge numbers of devotees are visiting Shree Jagannath temple here to get a glimpse of the Lords as the temple will remain closed for them from tomorrow.
This decision was taken at the Chatisa Niyog meeting held virtually under the chairmanship of Shree Jagannath Temple Administration (SJTA) Chief administrator Krishan Kumar last evening.
Though the restriction has been imposed till January 31, it is likely that it will be extended further, if the situation doesn't improve, sources said.
On the other hand, the Covid graph in the State is on an upward trend. The graph is touching new heights on each passing day. The State has reported 3,679 fresh Covid-19 cases on Saturday.
According to the Health Department, the highest of 1233 cases were reported from Khordha district, followed by 582 in Sundergarh, 372 in Sambalpur and 310 new Covid-19 cases were reported from Cuttack district.
With 3,679 new cases of Covid-19 infections, the total positive cases in Odisha has now reached 10,66,155. The active caseload in the State now stands at 11663.
The daily test positivity rate (TPR) also rose to 5.15 per cent from 3.92 per cent the previous day.
The State had reported 2,703 corona cases on Friday. The death toll stood at 8,468 as no fresh fatality was reported in the past 24 hours.