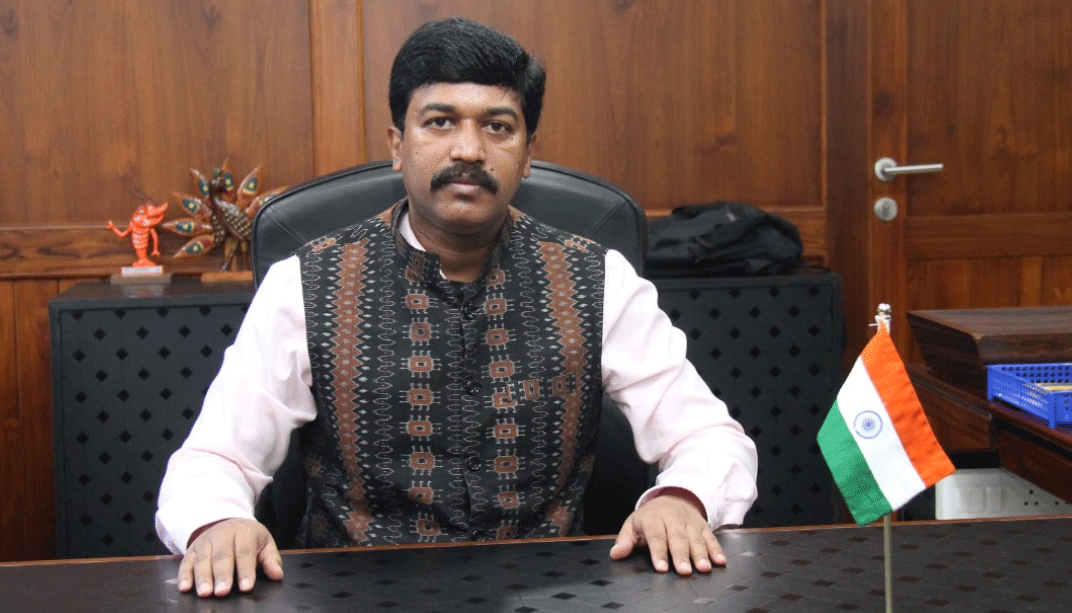 Kochi: Ace Mandarin, D V Swamy has taken over as Chairman of Marine Products Exports Development Authority (MPEDA) on Wednesday.
2001 Batch IAS Mr.Swamy was accorded warm welcome by the senior officials of the Apex Export Institution of Marine Products.
Senior IFS Officer K S Pradeep Secretary MPEDA and top officials of MPEDA greeted the new Chairman.
With Mr.Swamy taking over as Chairman, the senior officials are now engaged in chalking out the Road Map to export Rs.1 Lakh Crore of Marine Products by 2025.
The dynamic IAS Officer with lot of experience and expertise in Export Sector is determined to scale up the activities of MPEDA in a big way.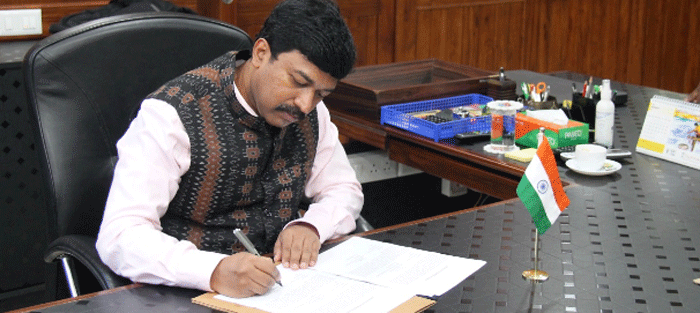 A Master in Public Administration (MPA) from John F Kennedy School of Government, Cambridge, Harvard University, Mr.Swamy is now serving as Development Commissioner Cochin Special Economic Zone (CSEZ).
Mr.Swamy as Development Commissioner CSEZ since 2019 has been creating additional economic activity, promoting exports of goods and services.
Mr.Swamy has facilitated exports worth Rs.1,50,000 Crores and the country has been benefitted greatly.
With such an expertise and export in Export Promotion, Mr.Swamy's appointment as Chairman MPEDA, the organization is all set to benefit hugely, feel insiders.

Mr.Swamy, who belongs to Odisha Cadre of IAS has lot of soft corner for the Marine Resources Rich State, which has huge potential in Sea Food Export Sector.
In fact MPEDA is helping out the State in a big way by signing Pact with the State Government for developing and renewing of OSSPARC in Gopalpur for Seabass hatchery and P. monodon seed production centre and establishment of GIFT hatchery at Sambalpur which are dream projects of Chief Minister of Odisha, Naveen Patnaik.
With Mr.Swamy taking over as Chief of MPEDA, more such projects are expected to be taken over by the Apex Export Promotion Authority in future, pointed out a senior official in Department of Fisheries and ARD.