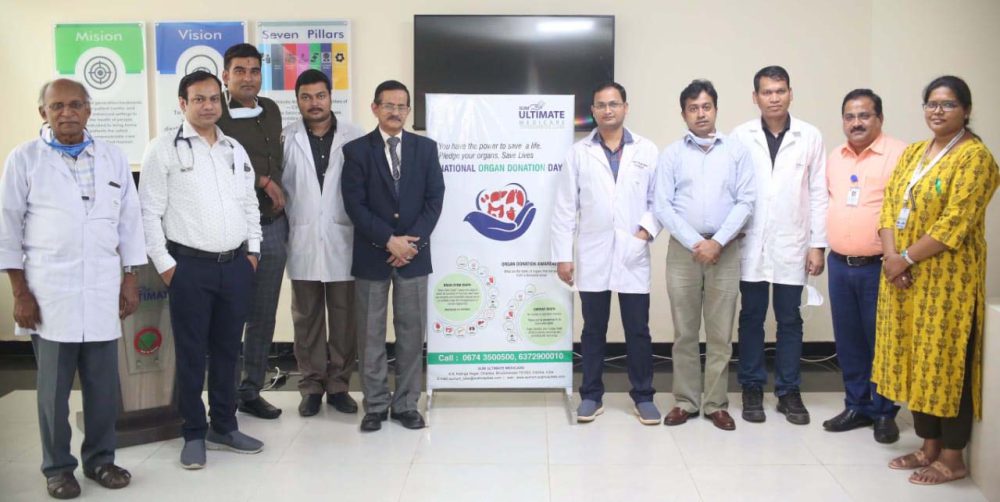 Bhubaneswar: Talks to promote awareness on the dire need of organ donation marked the National Organ Donation Day at the SUM Ultimate Medicare here recently.
Doctors and medical professionals attended the talks where the history of organ donation, the process flow and myths associated with it were discussed. The main objective of the celebration was to spread awareness among people and to recognize the selfless efforts made towards the betterment of society by saving lives.
Those who participated in the talks included Brig. (Dr.) Biraj Mohan Mishra, Chief of Medical Services, Dr. Banambar Ray, Head of department of Critical Care, Dr. Biswaranjan Mohanty, visiting consultant, Nephrology, Dr. Biswajit Nanda, Consultant, Urology, Dr. Anand Mishra, Consultant, Critical Care, Dr. Tapas Behera, Consultant, Nephrology, Dr. Priyabrat Dash, Consultant, Urology and Dr. P.K.Tudu, Consultant, General Medicine.