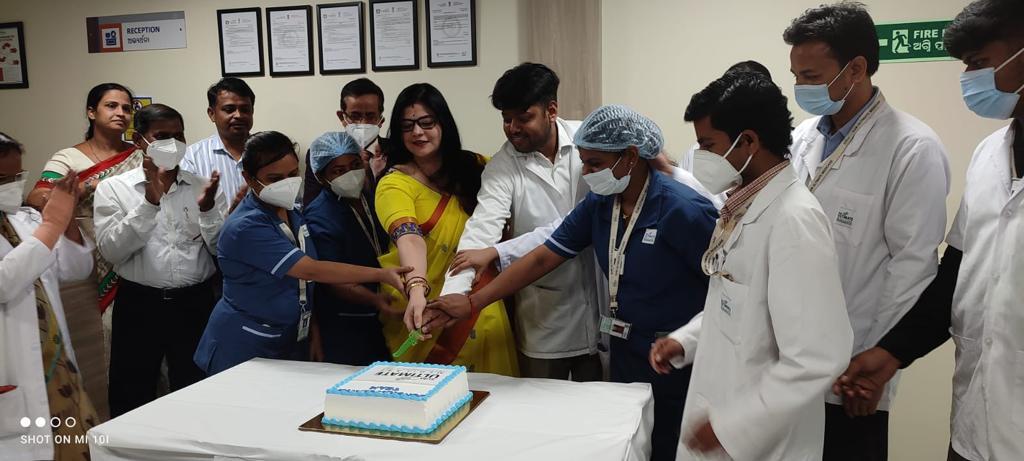 Bhubaneswar: SUM Ultimate Medicare's (SUMUM) Department Nuclear Medicine and its high-end PET-CT scan has completed a year in service of people. It has also earned the distinction of conducting the highest number of PET-CT scans in a calendar year in the city. 
Last year, in July, SUMUM became the first hospital in Odisha to house the advanced Biograph Horizon Ultra HD, PET-CT scan to enable and empower effective cancer screening, diagnosis, and treatment. Through the installation of the state-of-the-art PET-CT scanner, SUMUM could provide access to the high-end scan equipment to the people of the region.
Department Nuclear Medicine is part of SUMUM's all-inclusive HOPE SPRINGS BLOCK of Onco Sciences, which brings together Medical Oncology, Radiation Oncology, Surgical Oncology, and Nuclear Medicine under one roof. With state-of-art medical infrastructure and equipment like Pet CT Scan, 3 Tesla MRI, HDR Brachy Therapy, Dual-head Gamma camera, and treatment based on standard international protocols, SUMUM offers advanced 360-degree cancer care solutions in an integrated approach towards cancer management. Since its inauguration, HOPE SPRINGS BLOCK of Onco Sciences is serving as a beacon of hope for people who are in quest of a cost-efficient and effective way of diagnosing cancer and other terminal diseases and helped improve survivability among patients.
Dr Swetapadma Dash, CEO of SUM Ultimate Medicare in her message thanking the people said, " The love and support of the people have always been a rock-solid foundation and a wellspring of inspiration for us. We want to say a big thank you for all the support we have received, both in the first wave of the pandemic and again this year. It means the world to us when we know our community has us in their hearts, trusts us and they are urging us on." This would not be possible without the sincere commitment of our in-house Consultants and other Consultants who trust and repose faith in SUM Ultimate Medicare and its patient-centred quality care practices," she added.
Chief of Medical Services, SUMUM, Dr (Brig.) Biraj Mohan Mishra said the hospital will continue to build on its reputation for clinical excellence.
Dr Sudatta Ray, Consultant- Nuclear Medicine recognised for his contribution in initiating and developing Nuclear Medicine facilities in the state, thanked the people for their trust and team members for the energy, dedication and patient-focus they bring to work, dedication and patient-focus they bring to work.
The hospital's Positron Emission Tomography – Computed Tomography (PET-CT) scan, is the first one in the state with premium LSO detectors, advanced Time-of-Flight technology, with high-speed electronics, to enable scans that are faster and with a lower radiation dose, and, having a better image quality.
The equipment is a boon in the diagnosis of early onset of cancer, precise indication of areas affected by cancer or tumours, effectiveness of cancer treatment, recurrence of cancer, central nervous system (CNS)-related disorders including epilepsy and various brain disorders. The PET-CT scan also helps identify areas of decreased blood flow in the heart, helping cardiothoracic surgeons to decide if angioplasty or bypass surgery is required.