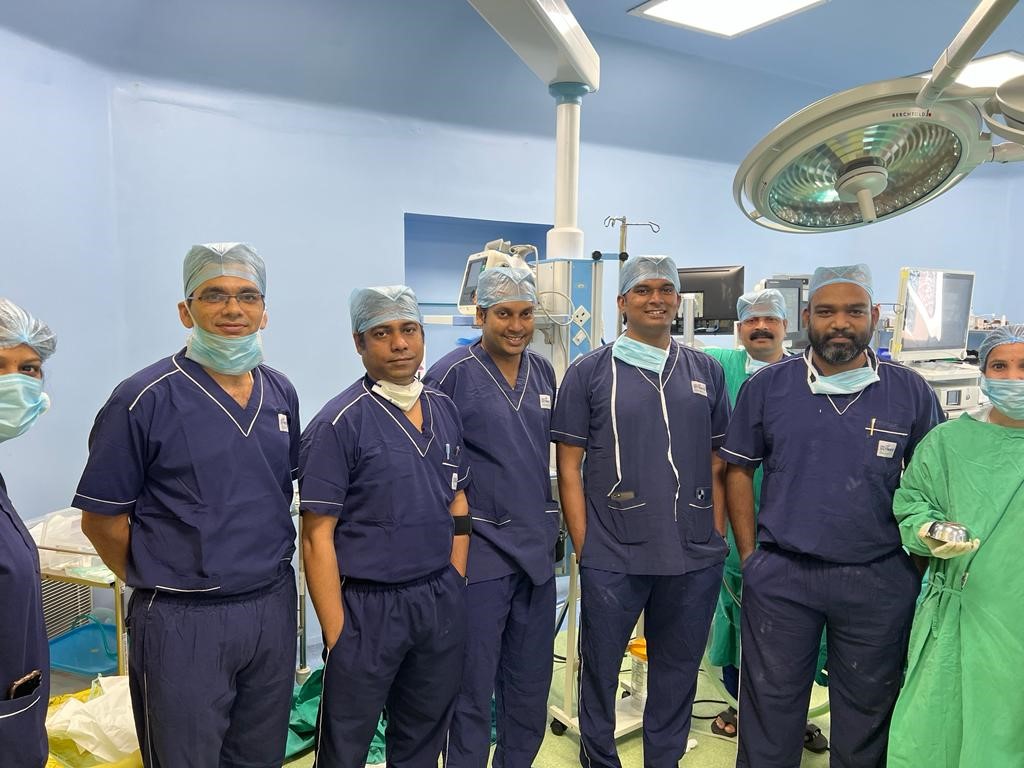 Bhubaneswar: Surgeons at Sum Ultimate Medicare (SUMUM) here adopting innovative method successfully removed a chicken bone that was stuck in a person's food pipe for seven days, hospital sources said on Thursday.
Dr. Satyaprakash Ray Choudhury, Consultant, Surgical Gastroenterology, who led the surgical team, said it was a very unique and challenging procedure for the team as the bone was stuck in the patient's esophagus deep in the chest region and could not be retrieved by endoscopy.
"Foreign body impaction is a condition where a solid and hard object (in this case a chicken bone) gets stuck in the food pipe. These may be removed by endoscopy but when such attempts fail, it requires surgical intervention." Dr. Ray Choudhury said.
"Surgical intervention in such a case of chicken bone impaction was quite innovative yet challenging as the location of impaction was at the middle of the chest region below the trachea (wind pipe)," he said.
Dr. Ray Choudhury was assisted by Dr. Sumit S. Mohanty while the intraoperative endoscopy was performed by Dr. Ayaskanta Singh, Consultant, Gastroenterology. The anesthesia team was led by Senior Consultant, Anesthesiology, Dr. Dipankar Parihari.
"An intra operative endoscopy was done after the chicken bone was surgically removed from the patient's food pipe. This was done to access the perforation that the chicken bone had caused in the esophagus and to put a NG tube to facilitate faster wound healing," Dr. Ayaskanta Singh said.
"It is a very challenging procedure as doing endoscopy in an already perforated esophagus requires utmost care. In this case the nasal route was chosen for the procedure instead of the usual oral route," Dr. Singh said.
The spouse of the patient who seemed to be relieved after the surgery said her husband had accidently swallowed the bone. He experienced severe chest pain and treatment could not be possible at several hospitals in Bhubaneswar and Cuttack as the surgical process was considered complicated and risky.
"My husband was in severe pain and as we did not know where to go, a relative of ours recommended that we should approach SUMUM for his treatment," she added.
"By the time the patient reached SUMUM, the chicken bone had already caused perforation of the esophagus, following which he was immediately planned for surgery," Dr. Ray Choudhury said.
"The chicken bone was retrieved and the esophagus of the patient was successfully repaired during the surgery. The patient was in good health after the procedure and his recovery was uneventful. He was ready to be discharged from the hospital," he said.