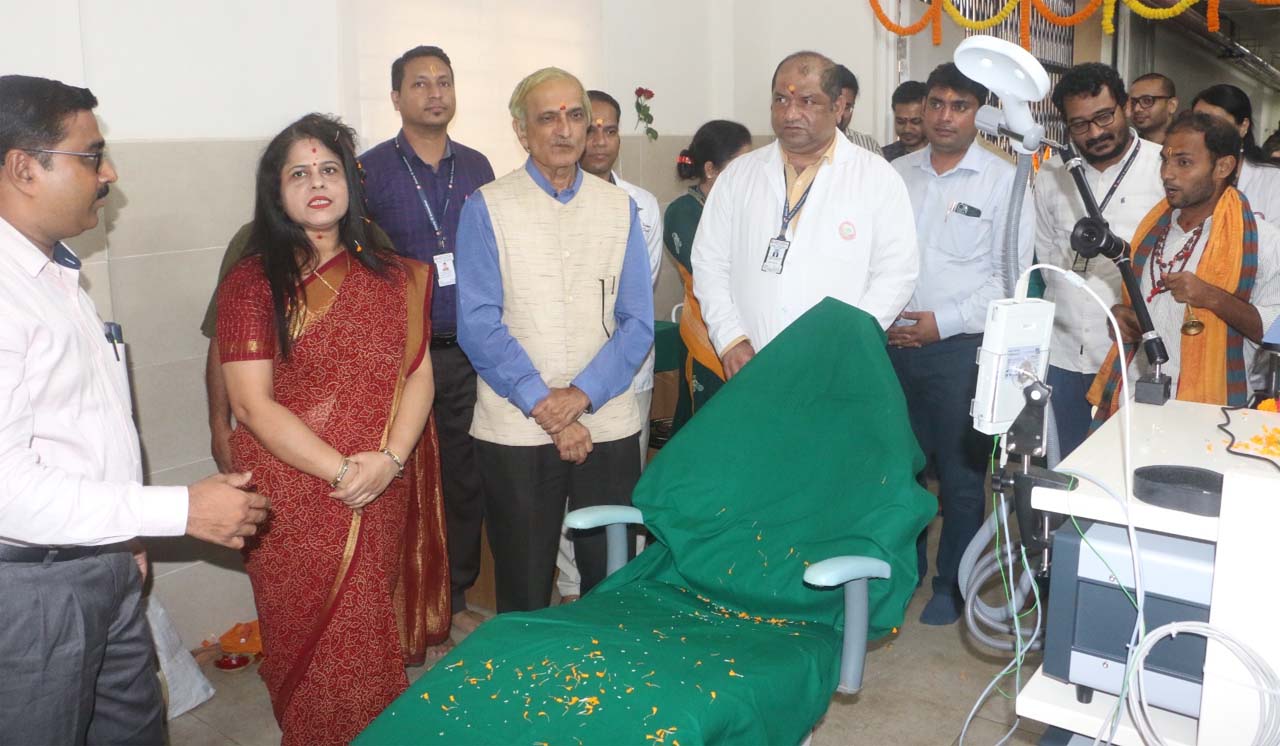 Bhubaneswar: A state-of-the-art Neuromodulation Lab was inaugurated at the Department of Psychiatry of the Institute of Medical Sciences and SUM Hospital here on Wednesday.
The Lab comprises of highly advanced facilities like Repetitive Transcranial Magnetic Stimulation (RTMS) and Transcranial Direct Current Stimulation (TDCS), Prof. (Dr.) Surjeet Sahoo, Professor and Head of the Department, said.
This facility had been installed in a medical college hospital in the capital city for the first time, he said adding the RTMS machine worked through magnetic pulses while the TDCS machine operated through very low current pulses.
These equipments help patients suffering from depression, migraine, neuropathy pain, obsessive-compulsive disorder (OCD) and many other mental disorders. Both treatment modalities could be done without anesthesia, Prof. Sahoo said.
Prof. (Dr.) Ashok Kumar Mahapatra, Principal Advisor (Health Sciences) to Siksha 'O' Anusandhan (SOA), Prof. (Dr.) Sanghamitra Mishra, Dean, IMS and SUM Hospital and Prof. (Dr.) Pusparaj Samantasinhar, Medical Superintendent of the hospital, were present at the inaugural program. Prof. Mahapatra said the equipments would greatly help in the treatment of patients.
Prof. Mishra said the Lab held greater future possibilities while Prof. Samantasinhar expressed the hope that technology would alleviate the stigma linked to mental illness.
Prof. (Dr.) Suvendu Naryan Mishra, professor in the department, said the new facilities would open up various research possibilities.
The ceremony ended with a live demonstration of the machines. Dr. Rakesh Mohanty, Dr. Jitendriya Biswal, Dr. Snehanshu Dey, Dr. Soumya Ranjan Dash, Dr. Lagnajit Dash, Dr. Hiranmay Mohapatra, Dr. Amiya Krushna Sahoo, Dr. Kirti Anurag and Dr. Rupesh Senapati were present.