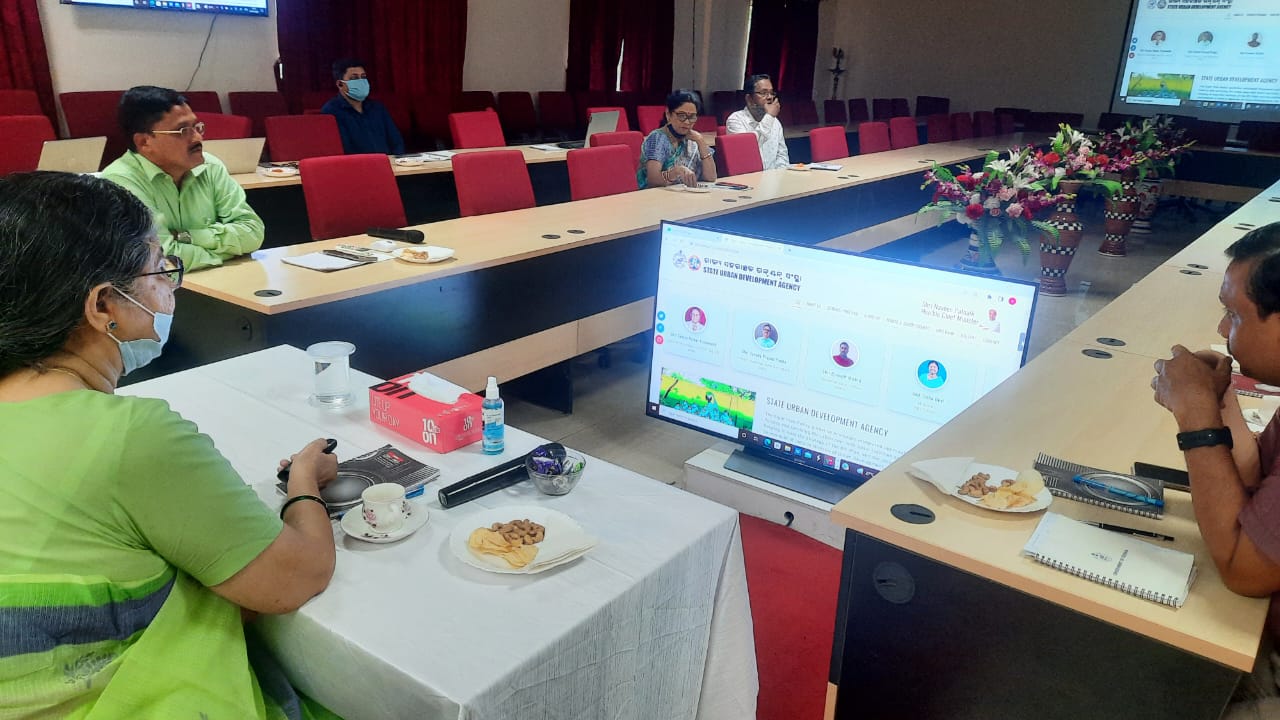 Bhubaneswar: Usha Devi, Minister Housing & Urban Development visited State Urban Development Agency today. During her visit interacted with the officials & group of professionals to get a picture of the various initiatives being implemented across 115 ULBs to improve the livelihood of the Urban Poor in the state. 
Project Director, SUDA Sarada Prasad Panda made a detail presentation on the activities undertaken so far by State Urban Development Agency. During presentation, he made special mention of the way in which poor and vulnerable people have been organized into Community Institutions and given financial support to sustain their livelihood. 
Further he mentioned about how at the time of crisis, Government of Odisha supported the Street Vendors with Rs 3000 thrice to survive through the Pandemic period.  20650 Mission Shakti Groups have been productively engaged in various community driven initiatives like MUKTA, AAHAAR, Jalasathi, SWM, FSTP, Pickle Unit, SUH etc. Going further on sharing about Urban Transformation through Community Participation a detailed presentation was made highlighting about flagship Aahar programme in which 157 Mission Shakti Groups are engaged in serving One lakh meals daily to the Poor and needy people across 167 centres  in the state.
He also highlighted about the Jalsathi initiative wherein 740 SHG members are engaged in collection of Water Tax and conduct of Water Quality Test at the Household level. In addition sharing about the programmatic progress.
The day assumed special significance as after seeing the variety of activities being done by SUDA, Minister inaugurated the Web Portal of SUDA. 
This will not only provide access on information on various urban focused initiatives but also act as a point of reference while planning for similar initiatives elsewhere.