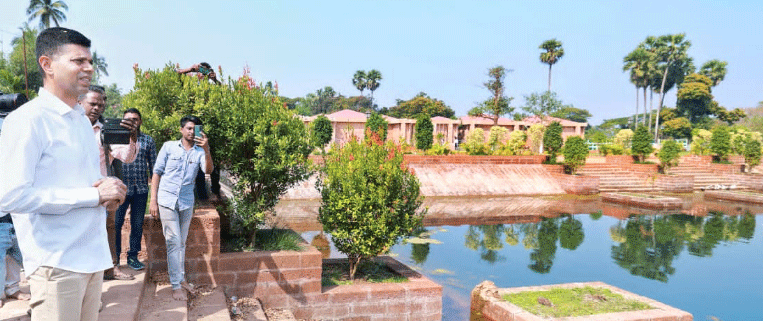 Puri: Secretary to CM, VK Pandian Friday reviewed the redevelopment of Suando village – birthplace of Utkalmani Pandit Gopbandhu Dash — in Puri district.
Chief Minister Naveen Patnaik is likely to dedicate the redeveloped work on 23 February, a release from the Chief Minister's Office said.
The Lokeshwar Shiva Temple in the village was in a dilapidated condition and its reconstruction was taken up by the State Government.
The inauguration ceremony was attended by Shri Pandian on Friday.
Later, Shri Pandian visited the conservation work of the room in which Gopandhu Das was born, the 'Dhinkisal' etc besides the restoration work of the village pond.
He expressed his satisfaction with the progress of the work.
Notably, the sacrifices of Pandit Gopabandhu Dash for the nation, has made him immortal today.
The family members of Pandit Gopabandhu Das and the villagers extended all support to the State Government in the redevelopment work.