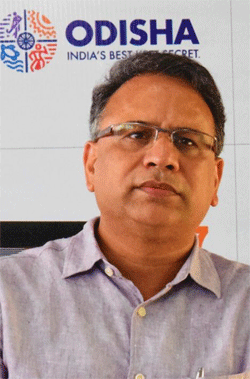 Bhubaneswar: Even as both Union Government and State Government are harping on extending credit facilities for their flagship program applicants, statistics reveal that the banks are reluctant in this regard as a result large number of applications are pending with banks.
Accordingly, Principal Secretary Finance, Vishal Dev Thursday urged the banking institutions to immediately clear the pending applications of flagship programs lending in the State.
Addressing the State Level Bankers' Committee (SLBC) meeting here, Mr.Dev pointed out at the large number of pending applications for PMEGP, PMSVANidhi, SHG, MKUY, MIDH credit in the State, which is worrying.
Officials said there are nearly 73,000 applications for getting loans in these flagship programs of the Government of India and State Government are pending with the banks across the State.
While as many as 59,000 SHG bank linkage case applications are pending, in case of PMSVANidhi about 7800 cases, for PMGP credit over 4700 applications are lying with banks.
So far MKUY and MIDH over 1500 applications are pending with banks.
Dev urged the banks to clear these pending applications on a priority basis as the State Government has time and again asked the banks to extend credit facilities to the beneficiaries waiting for a long time.
The Principal Secretary Finance pointed out that so far SHG Credit Linkage is concerned; banks are extending an average loan size of Rs.2.15 Lakh, which need to be increased to Rs.4 Lakh by 2022-23.
Under the 5T mandate of Mission Shakti, the State Government has set an ambitious target to increase the loan size to Rs 4 lakh per SHG by the Financial Year—2022-23.
So far achieving annual target of Interest Subvention of Rs.200 Crore is concerned banks have so far claimed Rs.107 Crore and remaining Rs.93 Crore is yet to be claimed by the banks.
Under Mission Shakti loan – state interest subvention scheme, bank loan upto Rs 3 lakh being provided to women SHGs at 0 per cent annual rate of interest on prompt and regular repayment.
The interest subvention amount being provided by the Government is acting as a catalyst for SHGs towards taking up new challenges for setting up or scaling up their enterprises leading to strengthening of local economy, contributing more to state GDP and generating more employment opportunities.
Dev also asked all the banks to go for Memorandum of Understanding (MoU) with Mission Shakti for engaging SHG as Banking Correspondent Agents.
Only SBI, OGB, ICICI and Yes Bank have partnered with Mission Shakti to appoint SHGs as Banking Correspondent Agents. As on date 2203 SHG Members are engaged as BCAs.
Dev urged the banks to sign an MoU with Mission Shakti for engaging more SHG Members as BCA in the state.
These BCAs are serving in the non-banking areas in an effective manner and with more SHG Members appointed as BCAs, people will receive benefits of Banking Services in non-banking zones, a former General Manager of a commercial bank said.