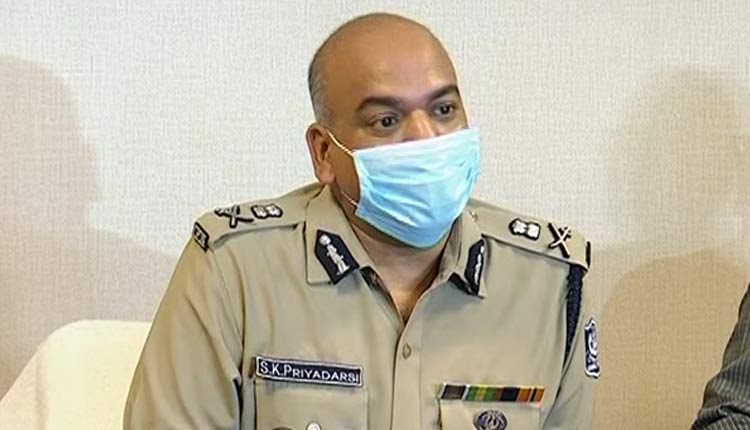 Commissionerate Police Friday said that strict action will be taken against the violators of lock down regulation in Twin City Bhubaneswar and Cuttack beginning from Saturday.
"Strict action will be taken against the persons who will be found breaching the shutdown norms in Bhubaneswar and Cuttack," said Police Commissioner Saumendra K Priyadarshi.
The CP said that the State Government has announced weekend shutdown in all urban areas with effect from April 24 to prevent spread of COVID infections. The restrictions will be imposed from tonight along with the night curfew till April 26 morning.
"It is important for Twin City Bhubaneswar and Cuttack to contain transmission of the deadly virus. The CP will enforce the restrictions in a strict manner," Mr.Priyadarshi said.
The police forces will be deployed at 25 points in Cuttack and 43 points in Bhubaneswar to prevent unnecessary movement of vehicles as well as public.
Keeping the physical activities and fitness of people in mind, the State Government has made relaxation for one hour allowing people to go on morning walk and cycling.
The CP said that the citizens will be given one hour relaxation to continue their physical activities during shutdown on Saturday and Sunday.
However, nobody will be allowed to move on road or streets without any genuine cause after relaxation period, the CP said.
As per the notification issued by the SRC, Odisha, movement of vehicles and public except essential services will be restricted. However, no special pass will be issued for movement of persons on emergency duty.
The CP appealed to people of Twin City to cooperate with the police to observe the shutdown norms in battle against COVID.