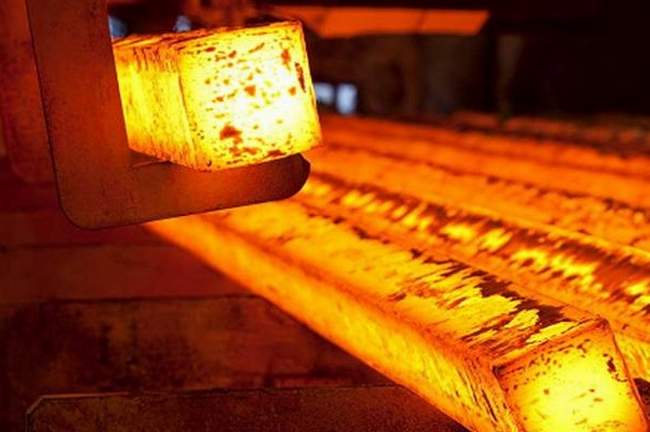 New Delhi: The steel production in Odisha has witnessed a continued growth in the past four years. The State Government is moving forward making the State the steel hub of the country by raising the steel production to 100 MTPA by 2030.
Odisha has produced 1,69,68,000 tonnes of crude steel in the year 2017-18, which was increased to 1,92,99,000 tonne in 2018-19 and 2,02,53,000 tonne in 2019-20. The production has also gone up in the last financial year, 2020-21.
Steel is a de-regulated sector. Commercial decisions such as production, export/import are taken by the steel companies. However, the Government has taken various steps to increase availability of iron and steel, which, inter-alia, include Mining and Mineral Policy reforms to ensure enhanced production and availability of iron ore, early operationalization of forfeited working mines of the State by the State/Central PSUs etc, besides ramping up production and capacity utilization by steel producers, official sources said.
In Union Budget 2021-22, customs duty has been reduced uniformly to 7.5% on semis, flat and long products of non-alloy, alloy and stainless steels. Further, BCD on steel scrap has been exempted for a period up to March 31, 2022. In addition to the above, ADD and CVD on certain steel products have also been revoked/ temporarily revoked, the sources said.
In a written reply to Lok Sabha on Monday, Union Steel Minister RCP Singh said the export of finished steel in the country has gone up in the past three years. The country exported 6.36 million tonnes of finished steel in 2018- 19, which was increased to 8.36 million tonnes in 2019-20 and 10.78 million tonnes in 2020-21.
On the other hand, the import of finished steel products has gradually fallen down as production increased in India. The country imported 7.84 million tonnes of steel in 2018-19, 6.77 million tonnes in 2019-20 and 4.75 million tonnes in 2020-21. In the first quarter of the current financial year, the country has imported only 1.16 million tonnes of finished steel while exporting 3.56 million tonnes of steel to other countries during the period, Singh mentioned in his reply.