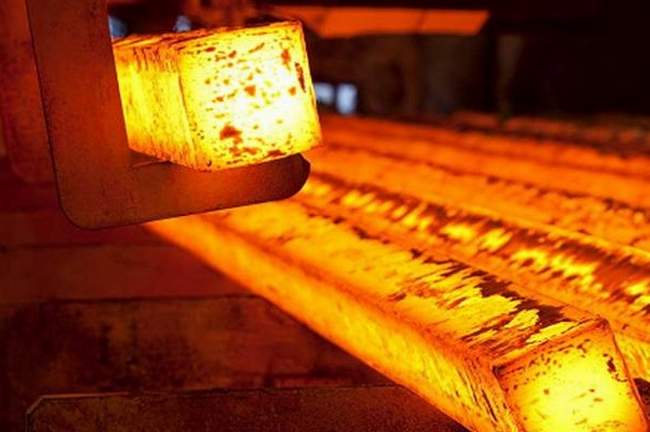 Dhenkanal: Chief Minister Naveen Patnaik on Wednesday said that the goal of his government was to invest in Dhenkanal's mineral resources and make it an industrially prosperous district.
The proposed steel plant project is an important step in this direction, he said responding to a ovation by the people from the district.
The Chief Minister said that when he took office in 2000, the state produced only 2 million tonnes of steel, but now it has reached 30 million tonnes.
"It is because of the steel mills that we have been able to save a lot of lives by supplying oxygen to 14 states in the country during the second wave of Covid today. We need the cooperation of the people, including the people, to ensure that the various projects of the government are completed in a timely manner," he said.
He said by 2030, steel production in the state will reach 100 million tonnes. The state government has taken the necessary steps to increase investment in the state.
Despite Covid, investment in the state has increased to 6.41 lakh in the last two years.
The state government has recently approved an investment of Rs 14,000 crore in Odisha mainly in steel industry.
The project includes an integrated steel project worth Rs 11,000 crore from Dhenkanal Rungta Mines Limited.
Mr.Patnaik said that the project would be especially helpful in the economic development of the district.
While the project currently produces 3 million tonnes of steel, it will now produce 4.55 million tonnes of steel.
The expanded project has brought happiness to Dhenkanal district.
Notably, people from all walks of life, starting with the people's representatives of Dhenkanal district, complimented the Chief Minister for the project.
Mr.Patnaik said that Dhenkanal district is famous for the pedestal of Lord Chandrasekhar and various tourist destinations.
The current mega piped water supply project in Dhenkanal district is nearing completion, making it possible to provide piped water to households in 4 blocks and all urban areas of the district.
The health infrastructure in the district is being strengthened to provide better healthcare to the people of the district.
Steps have been taken to have 300 beds in the District Headquarters Hospital, the chief minister said.
Minister for Mines and Steel Prafulla Mallick said the project would be a milestone in the development of Dhenkanal district.
He welcomed the Chief Minister's efforts to enrich the Dhenkanal district with industry.
Among others, MP Mahesh Sahu, MLA Sudhir Samal, Dr Narsingh Sahu, Hindol, Odapada Block 4 Chairman, People's Representative of the Project Area participated in the programme.
Chief Minister's Secretary 5-T VK Pandian said Odisha had been relying on the cooperation of other states in various fields.
"But today Odisha has extended a hand of cooperation to other states and brightened the picture of development," Pandian said