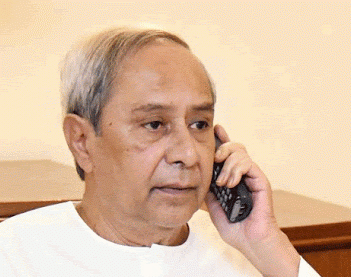 Bhubaneswar: Chief Minister Naveen Patnaik on Wednesday announced that two new Government Industrial Training Institutes (ITIs) will be set up at Kuchinda in Sambalpur district and Patnagarh in Balangir district.
The opening of ITIs will especially benefit the youths in these tribal-dominated areas in both the districts.
The youths of Kuchinda Bamra and Jamankira will benefit from the opening of the new Government ITI in Kuchinda. As many 240 youths will be trained in the training institute in four different trades with focus on employment and self-employment opportunities.
As many industries are coming up around Sambalpur, it will create huge opportunities for the students for employment, sources said.
Similarly, 240 students can get industrial training in four different trades in the announced ITI at Patnagarh. Vocational training system will help the youth of the block to enhance their skills and create employment/self-employment opportunities, the source said.
Out of 314 blocks of the State, 251 blocks have Government and private ITIs so far.
Similarly, out of 58 subdivisions, 48 have ITIs. This number will increase to 50 after the establishment of ITIs in the two new subdivisions.
It is worth mentioning that through the Skilled in Odisha program, the youths have trained in various government industrial training institutes and created a new identity for Odisha with their skills. The World Skill Center established in Bhubaneswar has created new opportunities for the youths.