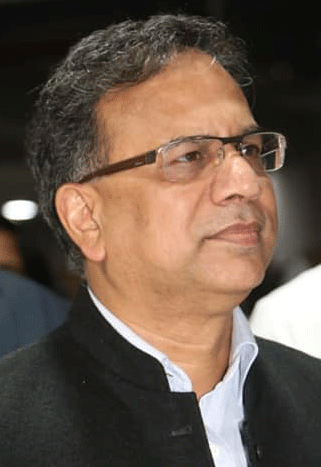 Bhubaneswar: Odisha has stepped up spending exercise on Capital Content of the Expenditure (CAPEX).
State Government has taken up expansionary Fiscal Policy with priority on higher capital spending for employment generation and revival of economy in post-covid scenario, officials admit.
While Reserve Bank of India Governor Shaktikanta Das has harped on stepping up Capital Expenditure, Odisha Government has decided to take steps to further increase the pace of expenditure with special emphasis on CAPEX.
Vishal Dev, Principal Secretary Finance has been harping on quality expenditure and utilization of more funds for permanent assets creation, said a senior official.
While budgetary focus is on enhancing capital spending as the State Government is placing more and more funds for CAPEX.
RBI Chief Mr.Das said fiscally prudent states must step up their quality expenditure in a way that it would have a multiplier effect on the economy and would prompt other states to increase their own capital expenditure.
Odisha as a leading fiscally prudent state is paying greater attention for social sectors like Healthcare, Education and Livelihood care.
Odisha has significantly stepped up expenditure on Healthcare and Education, officials admit.
Chief Minister Naveen Patnaik has all along harped on the Mantra that "All necessary public expenditure, especially in social Sector for vulnerable group must be funded, keeping in fiscal sustainability in mind all the time".
While RBI Chief Mr.Das while speaking at an event organized by London School of Economics (LSE) said "The State finances and the expenditure by states do play an important role in growth of the country's Gross Domestic Product (GDP).
Expenditure estimated in annual Budget 2021-22 was set at Rs.1.45 Lakh Crore, while Odisha set Rs.1.41 Lakh Crore for spending in 2020-21 Financial year.
However as compared to corresponding period of 2020, Odisha has spent more by 30 September, 2021, which is over Rs.50,465 Crore.
Officials admit that CAPEX expenditure needs to be boost up in post-covid and accordingly, various departments are being asked to speed up capital expenditure, officials say.
RBI is monitoring the State Governments expenditure and advising time to time for boosting up spending in social sector and infrastructure development.
While Odisha is not a developed state, but it has better Debt to GSDP ratio and stress is on quality of expenditure, which will be having multiplier effect, said a senior official.