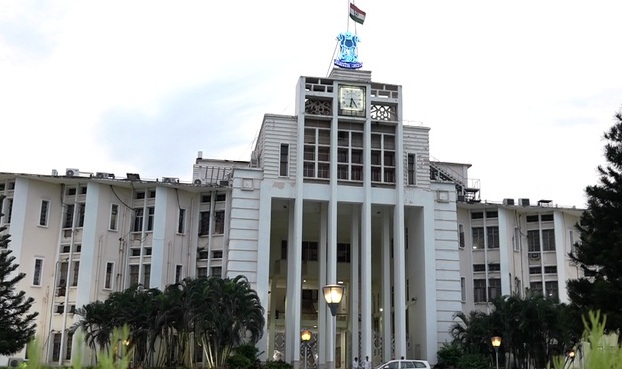 Bhubaneswar: Odisha Government has made an expenditure worth more than Rs.50,000 crore during last six months, which is more than Rs.8000 Crore as spent during first half of 2020.
While Post Covid situation warrants more spending, State Government is pumping more funds for development and well being of people.
With more spending by the departments of the Odisha Government, Budget Utilization Level has gone up during the Financial Year, thanks to the overdrive of the State Administration.
The Percentage of Budget Utilization is 34.7 as on 30 September, which was 30.10 Percent during corresponding period 2020-21.
Latest Financial Report of the Odisha Government reveals that total expenditure during the first six months of Financial Year 2021-22 is Rs.50,465 crore.
Rs.42,510 crore was spent during the corresponding period of 2020-21so nearly Rs.8000 Crore more was spent during April-September-2021.
Similarly, Program Expenditure during April-September, 2021 was Rs.24,233 crore compared to Rs.19,266 crore spent during corresponding period 2020.
Percentage of budget utilization is 31.5 Percent compared to 25.3 Percent in 2020-21.
The expenditure has shown good progress during the period compared to previous year.
However, Capital Content of the Expenditure (CAPEX) is not encouraging. Looking at the less spending in CAPEX, the State Government is taking steps to further increasing the level of expenditure with special emphasis on CAPEX.
Experts advise that steps are required to be taken to ensure that the COVID containing measures does not substantially affect the revenue collection.
Own Revenue during last six months of the year 2021-22 has shown substantial increase of about 73 Percent.
Own Revenue include Own Tax Revenue and Own Non Tax Revenue and State Government had set a target for collection of 57.500 Crore.
However during first half of Fiscal 2021-22, State Government has mopped up Rs.37,476 Crore as Own Revenue.
If such rate of collection of revenue continuous by 31 March, 2022, State Government is likely to collect more than Rs.70,000 Crore, which will be all time record.
However, flow of Share Tax and Grants from Centre is subdued and by 30 September, Odisha has received less as compared to corresponding period of 2020.
While State has received Rs.11,779 Crore towards Share tax it is less than last year during this period. Odisha received Rs. 12,032 Crore in first six months of 2020 as Share Tax.
Similarly Odisha has received Rs.8372 Crore as Grants from Center, which is more than 31 Percent less than corresponding period of 2020, when State received Rs.Rs.12,159 Crore.
For last few years State is receiving much less Share Tax and Grants from Centre, however overdrive for collection of Own Revenue has come as a savior for the people of the State, admit senior officials.