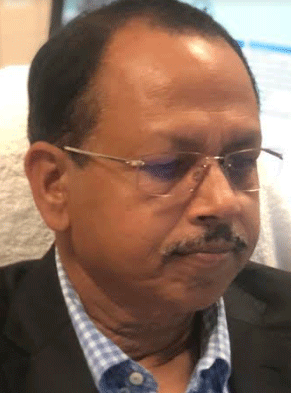 Bhubaneswar: Odisha Government has initiated a process for setting up of a dedicated Project Management Unit (PMU) for achievement of sustainable development goal (SDG) 2030 in a time bound manner.
The Planning and Convergence Department, under the guidance of Development Commissioner Pradeep Jena, has prepared a detailed Road Map to achieve the indicators mentioned under SDG.
According to sources, the Department has floated a tender inviting an expert agency to set up the PMU at its office for proper planning, monitoring and coordination of the work plan for achievement of SDG goals.
The PMU will comprise a multi-disciplinary project team of 10 team members led by a leader, who will be a master degree from a top 10 NIRF or international ranked institution along with post-education experience.
The PMU will have experts from the field of environment, social & economic along with three consultants and three data analysts, the source said.
All the 10 team members of the PMU will be deployed on full-time basis for a period of 3 years at the P & C Department.
The Team leader and the 3 sector leads will optimally utilize various databases on the development and socio -economic indicators at State and District level maintained by various agencies for strategic planning. The entire team will prepare required periodic analytical reports on SDG goals at the State and District levels, they said.
Odisha's performance in achieving the sustainable development goals has increased by 10 score points in the year 2020. State's SDG performance score increased to 61 in the year 2020 from 51 in 2019.
However, the score is not up to the mark in many goals fixed by the Niti Aayog. The overall rank of Odisha has fallen a few notches down to 19th rank 2020 from 15th slot the previous year.
Though its composite score has improved from 58 to 61, putting it among the performers bracket, it remains among bottom five states along with Nagaland and Chhattisgarh. In the population below the poverty line, households covered by health insurance and construction of pucca houses have shown no improvement. Employment provided against demand under MGNREGA has seen a marginal drop.
The SDG India Index-which has been developed in collaboration with the Ministry of Statistics and Program Implementation (MoSPI), United Nations in India, and Global Green Growth Institute, tracks progress of all States and UTs on 100 indicators drawn from the Ministry of Statistics and Program Implementation's National Indicator Framework (NIF).