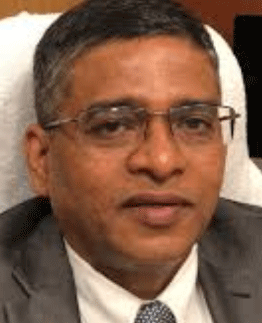 Bhubaneswar: While funds worth over Rs.860 Crore will be available under Emergency COVID Response Package for Odisha, State Government has chalked out Action Plan to implement ECRP in a time bound manner.
The Government of India has announced an Emergency COVID Response Package (ECRP) of Rs 23,123 crore for the country and Odisha has been sanctioned Rs.861.96 Crore.
ECRP is a Central Program funded at the ratio of 60:40 Percent.
Out of the Rs 861.96 crore, Central share will be Rs 517.18 crore and State share is Rs 344.78 crore.
ACS Health & FW, Pradipta Kumar Mohapatra chalked out an Action Plan for implementation of ECRP, which involves Infrastructure Development and COVID Management Provisions.
According to sources, Infrastructure Development include that there will be one RTPCR Laboratory at Public Health Facilities in each district.
At all District Headquarters Hospital (DHH) Liquid Medical Oxygen (LMO) Facility with Medical Gas Pipeline System will be in place.
Each DHHs will be provided with two Advanced Life Support (ALS) Ambulances, while one each for the Sub Division Hospital and one each for the Block will be made available.
COVID Care Centers will be set up at selected Primary Health Centers (PHC) and Community Health Centers (CHC).
While steps will be taken for strengthening Telemedicine Hub at District Headquarters Hospital and Spokes at COVID Care Centers as well as dedicated COVID Health Centers.
There will be Paediatric Intensive Care Units (ICU)s at selected District Headquarters Hospitals looking at the requirement.
Oxygen supported Paediatric Wards having 20-30 Beds at District Headquarters Hospitals will be set up, said official sources.
Hospital Management Information System (MIS) will be functionalized at all District Headquarters Hospitals.MIS- e-Sushrut is supported by CDAC.
Additional ICU Beds will be made available in existing ICUs as and when it is required, said sources.
So far COVID Management is concerned, essential drugs management will be taken up in a time bound manner.
Similarly Management of Dedicated COVID Hospitals and COVID Health Care Centers will be done out of funds available in ECRP, said sources.
Kits will be made available for Antigen and RTPCR Tests and Capacity Building will be taken up in a big way, informed a senior official.