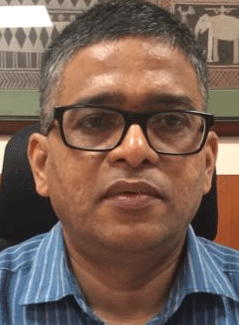 Bhubaneswar: The State Government on Friday urged Collectors to share success stories on Covid-19 vaccination drive in their respective districts.
Additional Chief Secretary, Health & Family Welfare, PK Mohapatra has asked Collectors and Municipal Commissioners to share documents related to the success stories with the Director of State Institute of Health & Family Welfare on every Wednesday. The title of the success stories will be: – "Covid-19 Vaccination: Making it possible".
Since January 16, 2021, the Covid-19 vaccination drive has been successfully implemented in the State and till date, more than 1.36 crore doses have been administered, Mr.Mohapatra said in his letter.
"During this period, our health team worked dedicatedly to achieve milestones In their field, many innovative ideas, local approaches, solutions and stories may have happened in the field for successful implementation of the drive," the ACS said.
Now, the Ministry of Health & Family Welfare has requested to share such local stories of how challenges were turned into opportunities and how the health teams have gone beyond the call of duty to ensure reach out to each and every citizen in the Covid-19 vaccination drive on a regular basis.
In this context, he requested the Collectors and MCs to communicate such stories by every Wednesday to the Director, SIHFW.
Communicating the decisions taken by Chief Secretary SC Mahapatra on June 7, 2021 on funding pattern for Covid care facilities, the Health ACS said the Covid facilities created in the State which are being funded by the corporate partners will continue to receive such funding.
Similarly, the Covid facilities created by the State which are covered under DMF will also continue to be funded out of DMF.
However, the expenditure on Covid facilities which are covered under the CMRF will now be met from the State Disaster Response Fund (SDRF).
"The components of expenditure like setting up of Covid-19 hospitals & Covid Care Centres, procurement of essential equipment/ labs, and consumables in Government hospitals shall be met from SDRF as per the items and norms of assistance from SDRF," he pointed out.
The District Authorities have been asked to furnish the requirement of funds towards management of Covid-19 pandemic, as permissible under SDRF to the H&FW Department for release of funds.
Further, he also directed the Collectors to ensure 100 per cent vaccination of transgender community on priority basis.