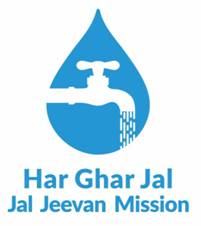 Bhubaneswar: State Government on Monday released an advance Rs 500 crore, in anticipation of Rs 830 crore first installment receipt from the Centre, to take up the drinking water projects in rural areas—one of its top priority- under the Jal Jeevan Mission.
The Department of Panchyati Raj and Drinking Water is taking up Jal Jeevan Mission to provide piped water to the villagers on a mission mode.
Nearly 24 lakh households (HH) have so far been provided tap water connection out of 85.66 HHs said sources.
The Rs 1660 crore programme is on 50:50 cost sharing basis between the Centre and State and hence the Centre is likely to release Rs.830 crore.
According to sources, State Government is planning to spend Rs.6500 crore on Jal Jeevan Misson during 2021-22 with 50 per cent share from the Centre.
Sources said the Centre has released Rs. 5,968 crore to 15 states for the implementation of Jal Jeevan Mission during 2021-22 financial year.
This is the first tranche of four to be released by the Centre in this financial year. Other 17 States/ UTs have been asked to send their proposals to National Jal Jeevan Mission for release of funds.
Out of the Central fund allocated under Jal Jeevan Mission, 93% of the fund is to be utilized on developing water supply infrastructure, 5% on support activities and 2% on water quality monitoring & surveillance activities.
The Central funds are released by the Union Government based on the output in terms of tap water connections provided in the States/ UTs and the utilization of available Central and matching State share.
The States have to transfer Central fund released along with matching State share to the single Nodal Account within 15-days of release of Central fund and make provision for matching State share and ensure that there is no shortage of funds to the implementing agencies, proper expenditure plan prepared so that expenditure is evenly spread throughout the year.
As top priority is being accorded by the Government, the budgetary allocation of Jal Jeevan Mission has increased significantly to Rs. 50,011 crore in 2021-22. In addition to this, 15th Finance Commission tied-grants of Rs. 26,940 crore will also be available to PRIs for 'water and sanitation' services.
In addition, fund is also available through matching State share and externally aided projects.
Thus, in 2021-22, more than Rs. 1 lakh Crore is planned to be invested in the country on ensuring tap water supply to rural homes. It is expected that this kind of investment is likely to continue over the next three years to achieve the goal of 'Har Ghar Jal'.
This enhanced budgetary allocation will have huge impact on rural economy in terms of employment generation both skilled and unskilled required for creation as well as operation and maintenance of drinking water supply infrastructure, grey water treatment and its reuse.
It will boost massive infrastructure creation activities leading to productive assets in the villages.
Increase in demand for motors, faucets, taps, pipes, etc. under JJM will give huge push to manufacturing sector as work commences in all remaining villages.
To develop and maintain in-village water supply systems, skilling of village people to prepare a cadre of masons, plumbers, pump operators, etc. taken up for providing huge employment opportunities