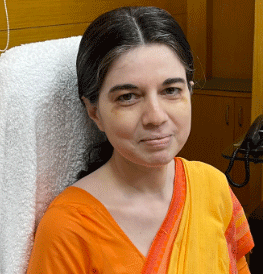 Bhubaneswar: In order to decrease the cases of fatality due to road traffic accidents, and in pursuance to the observations of Hon'ble Supreme Court Committee on Road Safety, Government in Department of Health & Family Welfare (DoHFW) have strengthened the Trauma Care Facilities (TCF) in the state.

Secretary Health & Family Welfare, Shalini Pandit has reviewed the TCF arrangement in the State with senior officials of the DOHFW.
To start with by the support of Government of India few Trauma Care Facilities were strengthened during the 11th Finance Year Plan and 12th Finance Year Plan. Such TCF are SCB MCH Cuttack, MKCG MCH Brahmapur, VIMSAR Burla, DHS Khurda, Bhadrak, Balasore and RGH Rourkela.
Subsequently 33 TCFs are notified out of which 3 are Level I type, 4 are level II type and rest 26 are level III type.
To strengthen more, and to provide cashless treatment in 1st 48 hours of trauma, a scheme Free Treatment for Trauma Fund has been rolled out in 2019 .
As on today11 private level I type trauma facilities have been empanelled.
For support to theseTCFs ,schemes have been made like "New Casualty and Trauma Care" and "Free Treatment for Trauma Fund".
For further strengthening and to reduce the fatality due to Road Traffic Accidents, 7 more private hospitals with trauma care facility of level I type have been approved.
A standard operating procedure has been formulated.The MoU with the new facilities shall be signed soon. The scheme is supervised by Additional DMET Odisha as State Nodal Officer.
The Trauma Facilities where free treatment can be available under the scheme are Ashwini Trauma Centre, Cuttack, AMRI Hospitals, Bhubaneswar, KIMS, Bhubaneswar, Hi-Tech Medical college & Hospital , Bhubaneswar, Kalinga Hospital , Bhubaneswar, Utkal Institute of Medical Science, Bhubaneswar, Medicover Hospital, Vishakhapatnam, Rama Krishna Care Hospital, Raipur, JP Hospital, Rourkela, IMS & SUM Hospital, Bhubaneswar, SUM Ultimate, Bhubaneswar, Sunshine Hospital, Bhubaneswar, Care Hospital, Bhubaneswar, Blue Wheel Hospital, Bhubaneswar, Padmini Care, DRIEMS, Tangi, Cuttack, SashiBhusan Memorial Hospital, Cuttack, Sun Hospital, Cuttack, Trisha Hospital, Cuttack.
As all the hospitals have Level I trauma Care facility, this will be of immense help to the trauma victims according to H&FW department.