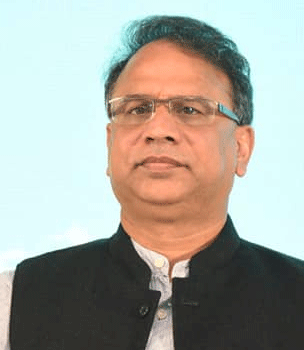 Bhubaneswar: In order to attract large number of tourists to Buddhist Centers of the State, Odisha Government will list out all the Buddhist Festivals organized in several Centers, which has high potential to attract tourists.
Department of Tourism is engaged in such a pursuit, which has been actively engaged with national and international level tour operators to showcase the four key Buddhist sites in the state-Ratnagiri, Dhauligiri, Udayagiri and Langudi, where Ashokan era rock edicts have been found along with other prominent Buddhist sites in the country.
Principal Secretary Tourism, Vishal Dev has held discussions with the senior officials of the Directorate of Tourism in this regard.
There are around half a billion people across the Globe who is Buddhist. Due to lack of awareness, they are unable to see the rich Buddhist Culture of Odisha, so generating awareness on Buddhist Centers and Festivals will attract foot falls, feel officials.
While there is a major move to revive India as Global Center of Buddhist Culture and Tourism, Odisha has been urged to list out the Buddhist Festivals organized in the State every year so that it will be projected in a big way by the Centre.
Dinesh Kumar Patnaik, Director General Indian Council for Cultural Relations (ICCR) has requested the State Government in this regard.
Mr.Patnaik, a senior Indian Foreign Service (IFS) Officer, who belong to Odishais keen for the State, which has number of Buddhist Centers and organizes several Religious and Non Religious Festivals during the year.
ICCR has been actively engaged in preparation of an Action Plan on the Project- Revival of India as a Global Centre of Buddhist Culture and Tourism.
Buddhist Festivals have the potential to attract participation from many countries and as part of the Action Plan, Union Government will promote these festivals globally by facilitating participation of foreign cultural groups, and artists.
Participation of youth delegations from Buddhist countries, live streaming thorough Indian Missions and Cultural Centers abroad is planned, which will enhance the foot fall of foreign tourists into the State, pointed out Mr.Patnaik, DG ICCR.
Recently Committee of Secretaries chaired by Cabinet Secretary, a Sub Group has been formed comprising of Ministry of Culture, Tourism and Education to work out a Comprehensive Action Plan to promote activities related to Buddhism.
ICCR DG is the Convener of the Sub Group, which has formulated Preliminary Action Plan to be implemented in collaboration with various Ministries and Organizations.
Under this backdrop, ICCR DG Mr.Patnaik has approached the Odisha Government to provide details of the Buddhist Festivals organized in this Eastern State.
In fact Odisha Government has proposed to the Centre to promote Buddhist Circuit sites in the State along with Bodhgaya, Sarnath and other places in the country.
Air connectivity to nations such as Thailand, Indonesia, Sri Lanka and Japan where lot of people practice Buddhism has been requested by the State, an official said.
Most importantly the State Government has sent a proposal to the Union Government for a Theme Centre and other facilities near Buddhist heritage site Dhauli with an investment of over Rs 100 crore to attract tourists to the state, which is still pending with the Center, said a senior official.