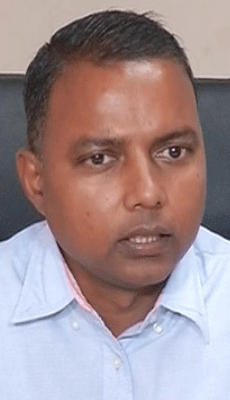 Bhubaneswar: Ace Mandarin, Prem Chandra Chaudhary Monday assumed charge of the Director Agriculture & Food Production Odisha here.
Mr.Chaudhary, known as one of the most effective IAS Officer, belong to 2010 Batch has been recently posted as the Director Agriculture. Also known for his dynamism Mr.Chaudhary replaced M Muthu Kumar.
Immediately after assuming charge Mr.Choudhury participated in the State Level Crop Insurance Coordination Committee meeting convened by the Chief Secretary.
Odisha Agriculture Sector requires such an effective and hard working officer, who has the caliber to deliver.
Mr.Chaudhary proved his mettle as Commissioner Bhubaneswar Municipal Corporation (BMC) during COVID-19 Pandemic.
Who worked relentless during the crisis and helped people at large in their darkest hours.
Later he joined as CEO Western Odisha Development Council (WODC).
WODC Chairman Asit Tripathy have been appreciating his efforts in acclerating developmental projects in WODC Zone.

He also left his mark in Odisha Adarsh Vidyalay Sangathan, where he served as State Project Director.