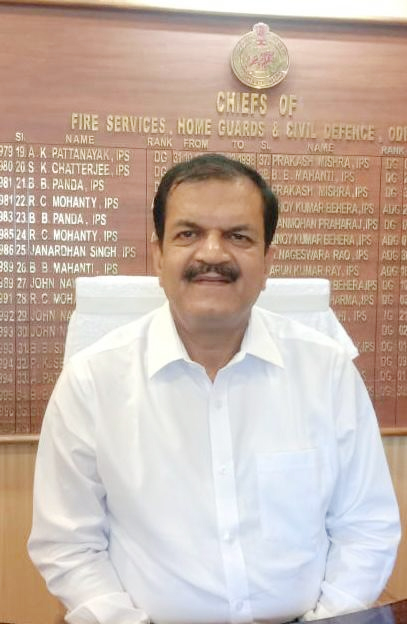 Cuttack: As per State Government's policy of having at least one Fire Station in each Block, a new Fire Station was inaugurated at Baruan under Jajpur block on Tuesday.
The new Fire Station was made operational today morning. This is the 342nd Fire Station of Odisha Fire Service.
Baruan Fire Station was sanctioned by the Home Department on October 27, 2016. Collector Jajpur provided Government land of 1.05 acre in the year 2020 for the station, informed DGP, Fire Services Santosh Kumar Upadhyay..
At the initiative of Jajpur Collector Chakravarti Singh Rathor, this new Fire station could be made functional within existing Government infrastructure of revenue authorities, Mr.Upadhyay said.
The State Government has already sanctioned administrative approval for Rs. 1,31 Crore for construction which is to be constructed by the Odisha State Police Housing and Welfare Corporation (OSPH&WC) very soon. Staff quarters will be constructed soon, the DGP Fire Services said.
One motor fire engine and 1 twin tender (407) vehicle, fire pumps and other rescue equipment have been attached to this newly inaugurated Fire Station. One driver, one LFM and six Firemen have been attached to this new Fire Station on re-distribution basis from neighbouring Fire Stations.
Strategically located at Baruan crossing, this Fire Station can easily provide service to the public in adjacent interior areas of Bauran GP.
Bichitra Kumar Panda, Fire Officer, Central Range and Purna Chandra Marandi, Assistant Fire Officer, Jajpur remained present during inauguration of the Fire Station under active guidance of local MLA Pranab Prakash Das and Collector Chakravarti Singh Rathor.
Function was attended by local gentries, media, PRI members, senior citizens and Government staff.