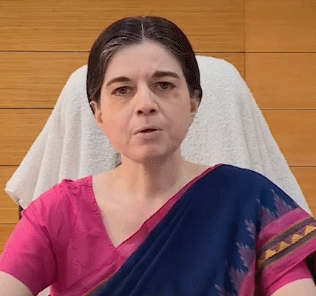 Bhubaneswar: The State Government has formed Sickle Cell Disease (SCD) Programme Sub-Committee at State Level for policy and technical support and overall monitoring of the programme at the State level.
Secretary Health & Family Welfare, Shalini Pandit has issued notification in this regard.
The Mission Director of National Health Mission (NHM) is the chairperson of the Committee while the Director, Department of ST&SC Development, Minorities & Backward Classes Welfare is the co-chairperson.
Similarly, Directors of School & Mass Education Department, SSEPD Department and Women & Child Development Department are other members of the panel.
Two persons from academic institutions and three members from civil society organisations, Director, CMC, Vellore (as technical partner) and Director of Regional Medical Research Centre are the other members of the Committee.
Director, Blood Safety cum Nodal Officer for National Sickle Cell Mission, Odisha is appointed as member convenor of the panel.
The state level sub-committee will hold its meeting to monitor and review the Sickle Cell Mission Programme on a regular basis.
It will prepare a plan for universal screening, identify and support Centers of Excellence in the States. It will also prepare the budget by allocating financial resources from NHM PIP, leverage grants from MoTA, Ministry of AYUSH and State EFC.
The nodal officer will coordinate with other stakeholders for smooth operationalization of the programme and integration of existing vertical programmes along with the National Sickle Cell Mission and maintenance of data.
The other responsibility of the committee is to develop detailed state specific SOP by integrating all three programmes and for Thalassemia, work out on the teleconsultations concept for the SCDs/ Thalassemia along with Medical Colleges, CMC, Vellore and Centre of Excellence.
Similar Committees have been constituted at District and Block level under the chairmanship of District Collector and Block Medical Officer, respectively.