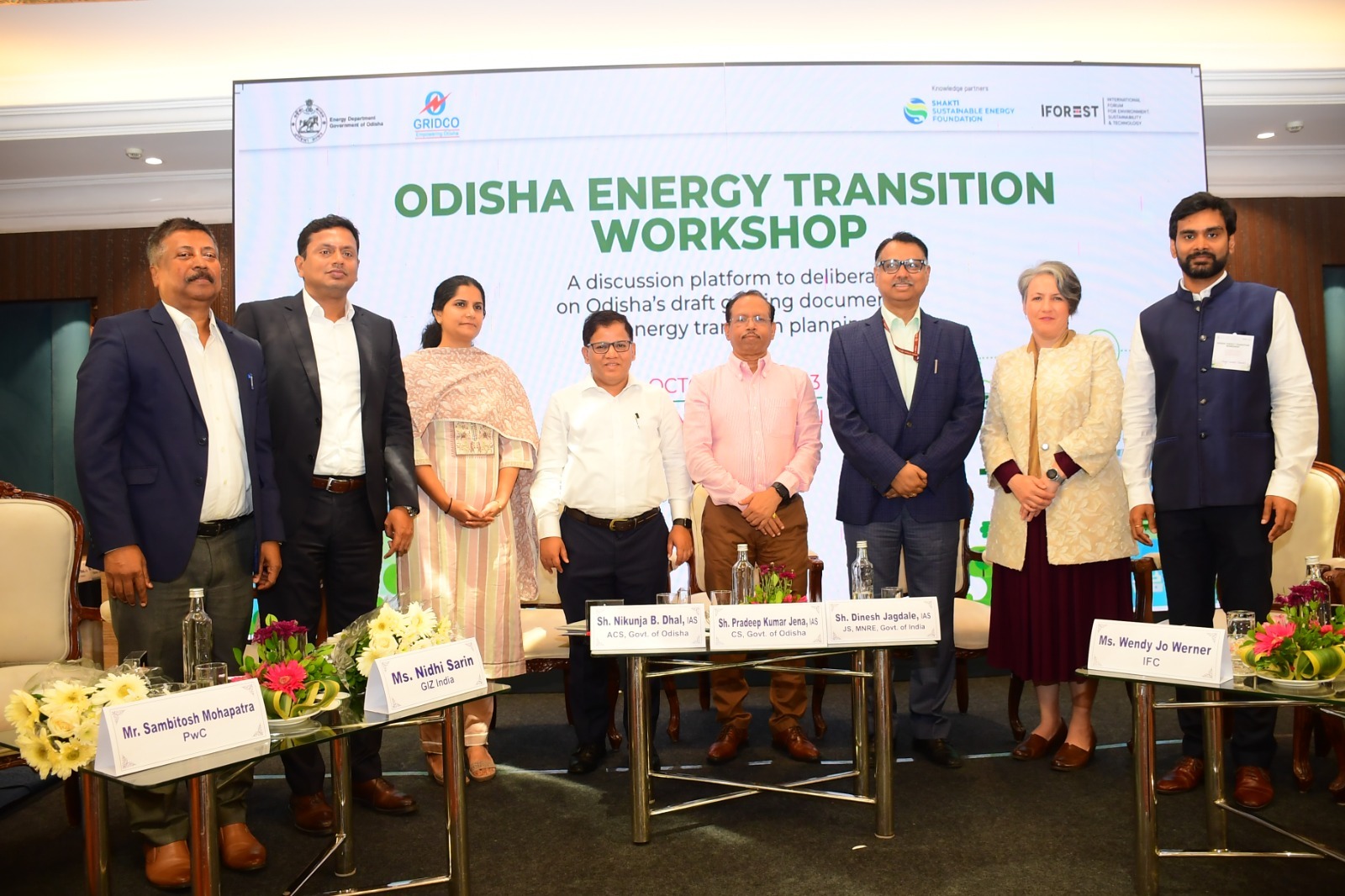 Bhubaneswar: Chief Secretary Pradeep Kumar Jena today said the State Government is committed to developing clean energy in alignment with Odisha's new Renewable Energy Policy, 2022.
The Chief Secretary said this while inaugurating Odisha Energy Transition Workshop here organized by GRIDCO in association with the International Forum for Environment, Sustainability & Technology (iFOREST) and Shakti Sustainable Energy Foundation to deliberate on State's draft guiding documents for energy transition planning.
Shri Jena hoped that the workshop would provide a crucial platform for Odisha to strategize and collaborate with national and international experts, advancing the State's energy transition agenda.
In his opening remarks at the inaugural session, the Additional Chief Secretary, Energy, Nikunja Bihari Dhal said that the State Government is making all efforts in developing the energy action plan and energy efficiency action plan towards devising a sustainable & inclusive energy transition plan.
The workshop featured different sectoral sessions and in-depth discussions on clean energy, transport, industry & mining, agriculture & fisheries. Experts from various fields and countries shared their expertise on renewable energy during the deliberation sessions. The day-long workshop was designed to facilitate discussions and collaborations aimed at transitioning from conventional to non-conventional energy sources.
Speakers from think tanks, international organizations, academia, and industry highlighted the workshop's significance in the context of India's mission to achieve 500 gigawatts of renewable energy installed capacity by 2030. They also praised the efforts of the Government of Odisha in this regard.
In accomplishment of its objective, the workshop elicited an insightful deliberation and peer-to-peer discussions on the draft plans with valuable inputs from sectoral experts and industry leaders to help State departments in effective rollout of their respective energy transition visions.
Among others, P K Pujari, Former Secretary (Power) & Former Chairman, CERC, Dinesh Jagdale, Joint Secretary, Ministry of New and Renewable Energy, Hemant Sharma, Principal Secretary, Industries, Bhupendra Singh Poonia, MD, IPICOL and other dignitaries had participated in the sectoral sessions and contributed their valuable thoughts and suggestions at the workshop.
On the sidelines of the workshop the first meeting of Policy Advocacy & Vision Group (PAVG) on Renewable Energy was also held, which was chaired by the Chief Secretary.