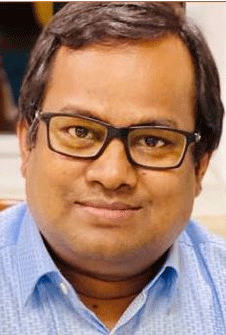 Bhubaneswar: 5T Charter of Government of Odisha emphasizes on the public service delivery in a transparent, hassle-free & time-bound manner using technology to bring transformation in Governance.
Bishnupada Sethi, Principal Secretary Revenue & Disaster Management reviewed the program which aims to reduce the physical interface between Citizens & Government offices and to deliver service in online mode. Dematerialization of e-Stamp certificate for execution of lending agreements is one initiative to achieve this objective.
The e-Stamping system is in operational in Odisha since June, 2016 wherein the e-Stamp Certificate is physically printed on a paper in token of payment of stamp duty for all types of instruments.
Stock Holding Corporation of India Ltd. (SHCIL) is functioning as Central Record Keeping Agency (CRA) in the state for Computerization of Stamp Duty Administration System (C-SDAS).
Revenue & Disaster Management Department with the approval of Chief Minister, amended and notified the Odisha Stamp (Payment of Duty by means of e-Stamping) Rules, 2015 on 23.03.2021 for issue of e-Stamp certificate in a dematerialized digital form.
The Information Utility, National E-Governance Services Ltd. (NeSL), licensed by the Insolvency and Bankruptcy Board of India (IBBI) under IBC, 2016 is mandated to store financial information and documents in the form of electronic legal evidence. NeSL has set up a secured Digital Document Execution (DDE) platform for the purpose.
NeSL was appointed today as the Authorized Collection Centre (ACC) of Stock Holding Corporation of India Ltd. (SHCIL) by Inspector General of Registration, Odisha for issuance of digital e-Stamp certificate.
In this digital initiative, party details, document description, stamp duty, etc. are captured in the digital e-Stamp certificate, which uniquely identifies an instrument that can be verified by the public through the website of StockHolding or NeSL. It will lead to paperless lending contracts & creation of a repository of loan documents or contracts to support the future developments like securitization or seamless transfer of loans.
The synergy and benefits will accrue both to Citizens and state Government. Citizens without visiting the bank / office physically can execute the loan documents or complete the contracts in a hassle-free and expeditious manner as the transaction time and cost will be reduced drastically.

It will be a paperless loan journey. For state, there will be generation of more revenue in terms of stamp duty as there will be more compliance, less fraud and Robust MIS Report and real time monitoring dashboard on credit flow. The effort of paperless loan journey of Odisha was appreciated by Secretary, Department of Financial Services, Ministry of Finance, Government of India in a Video Conferencing held today with all States and Union Territories.