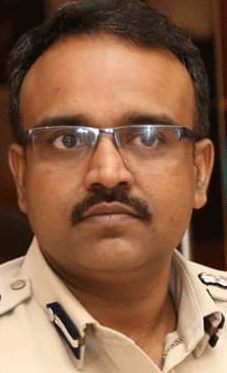 Cuttack: State Excise has seized liquor, ganja and other excise materials of Rs 16.85 crore during the special drive against all types of crimes under Excise & NDPS Act conducted during the Panchayat Poll.
Thanks to the overdrive of Excise Commissioner Ashish Kumar Singh, the massive drive was launched from January 11 to February 24, 2022 keeping in view the smooth conduct of the General Election to PRI bodies, in a free, fair & peaceful manner.
The field functionaries of the State Excise has registered 6818 number of cases with arrests of 5886 accused persons and seizure of 177625 Litre of ID Liquor, 1946878 Litre of ID Wash (base raw material for manufacturing country Liquor), 5001.4 KGs of Ganja, 2663 litre of Duplicate IMFL, 188.68 Litre Non duty paid IMFL, 332Litre Spirit, 930 Grams Brown Sugar, 50 litre Cough Syrup, 3689 Litre India made Foreign Liquor, 2020 Litre Beer, 5966 Litre Country Liquor, 4996 Litre OS Liquor, 103200 duplicate EAL, 36000 duplicate company able, more than 2 lakh duplicate caps and 276 numbers of Bikes & four wheelers along with other incriminating excisable articles.
Among the major cases, the State flying Squad, Cuttack detected one NDPS Ganja case at Manguli Chowk, Cuttack on February 24, arrested two accused and seized 102 KG Ganja and one Mahindra pickup.
Similarly, on February 23, the EI & EB Unit seized 132 grams of Brown Sugar in Bhubaneswar while Khorda Excise Team had seized 30 litre cough syrups. Team Mayurbhanj detected one duplicate IMFI case in Rairangpur and seized 220 litre duplicate IMFL, 5 litre Spirit and 751 litre IMFL. Team Kandhamal seized 37 KG Ganja, one auto & one bike.
On February 17, the EI & EB Unit Berhampur detected one duplicate IMFL case in Nabarangpur District with seizure of34.56 Litre Duplicate IMFL. Team Bhadrak Excise detected one duplicate IMFL case in Bhadrak and seized 34.4 Litre duplicate IMFL.
The Team Balasore detected one Excise case with seizure of 1200 ID liquor & one pick up vehicle on February 10, 2022.
The Cuttack & Nayagarh teams conducted raid at Pimple under Ranapur PS area of Nayagarh District and seized 350 Bottle of duplicate IMFL, 150 Litre Spirit, 30 litre blend of Duplicate IMFL, 4 litre caramels, 1000 pieces of empty bottles, 1 litre essence of Rum. 1 litre essence of whisky, one sealing ,Machine, 4320 piece of duplicate EAL, 20000 piece of duplicate company lable of different brands, 4000 new caps and one vehicle on February 6.
The State Flying Squad Cuttack & Angul District jointly conducted raid at Raniguda under Angul PS Station area of Angul District and seized 200,000 duplicate Corks ( Caps) of different brands / bottles, 96000 piece of duplicate EAL ( Excise adhesive Label ) and 1200 piece of company lable.
On February 3, the Bhadrak Excise team detected one case with seizure of 65.250 Litre Ginger Tincture in Bhadrak district, arrested two accused.
Team Bargarh detected one case with seizure of 13.125 Litre Mrutyusanjeevani Sura. Team Berhampur detected one duplicate IMFL case at Brajanagar (Berhampur Town) with seizure of 20 cases (960 Bottles ) ( 172.8 Litre ) duplicate IMFL( Mcdowell No 01 Whisky ), one accused arrested and forwarded to court custody on the same day.
The State Flying Squad, Cuttack detected one duplicate IMFL case at Chadheidhara, Jajpur District. Seized 553 bottle (99.36 Litre) duplicate IMFL, one Ford ECO Sport Car on January 30.
On January 17, the Balasore Excise Team detected one case with the seizure of 800 Litre ID Liquor & one car. Berhampur EI & EB detected one case with the seizure of 930 KG Bhanga and one Mahindra Jeeto luggage carrier (vehicle), total cost of Bhanga is about Rs 9,30,000.
On January 15, the EI & EB Unit-II, Berhampur conducted a raid in a house at Ankuli of Berhampur Town, seized 1100 KGs of Ganja, and arrested one accused. The said Ganja was stored there for transportation to outside states. The total value of seized Ganja is approximately Rs 55 lakh.
The Excise Team of Koraput has seized 1029 KG ganja and one truck. The value of seized ganja is approximately Rs 51.45 lakh. The seized ganja is being transported from Odisha to outside state by Truck bearing Maharashtra Registration Number.
Besides, the EI & EB Unit Berhampur seized 500 KG of Ganja and one Eicher truck on January 11. The approximate value of seized Ganja with Truck is Rs 45 lakh.