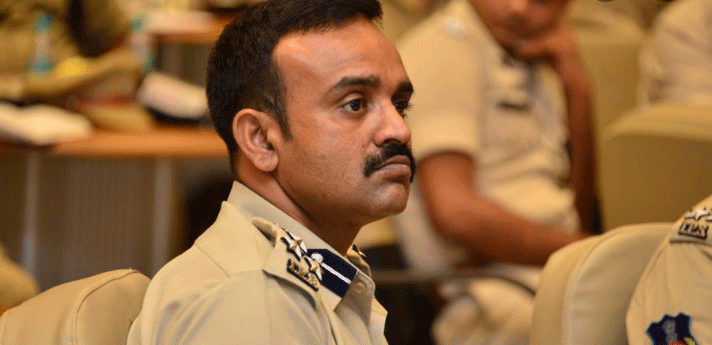 Cuttack: Ashish Singh, State Excise Commissioner led the field officers of Directorate of Excise to conduct extensive enforcement during the current financial year 2021-22, which has resulted in detection of record number of cases and seizure of contraband articles worth Rs 118.50 crore.
Mr.Singh, known for his No-Nonsense approach has been successful in leading Team Excise for which by the end of February 2022, a record number of 35605 cases were detected and 29359 persons have been arrested with seizure of 959410 litres I.D. Liquor, 10030066 Kg of Mahua Wash, 8469 litres Duplicate IMFL, 2489 Litres of Non-Duty paid IMFL, 4093 litres Spirit, 27039 Kg of Ganja, Brown sugar of 11190 grams, Cough Syrup- 621litres and 1945 vehicles used in the crime.
The cases detected, persons arrested and seizure made have nearly more than doubled during this year (till February) in comparison to last year.
During last 10 days (March1 to 10), the Excise Department sleuths have detected 1065Nos. of cases, arrested 890 persons and seized 34331 litres ID liquor, 242005 Kg of ID wash, 9273 litres of Non duty paid IMFL, 159 litres of duplicate IMFL, 1164 Kg of Ganja, 312 Grams Brown Sugar, 630 litre Beer, 291 Litre IMFL, 136 Litre Tincture- Ginger, 577 Litre OS Liquor & 54 vehicles including bikes, four wheelers & heavy vehicles are seized. Total approximate value of the property seized in the past 10 days is Rs.4.5 crore.
Among major raids, on March 11, the EI & EB Unit Berhampur has detected one NDPS (ganja) at First gate Berhampur with seizure of 400 KG ganja worth Rs. 20 lakh and one truck and arrested two accused persons. The Rayagada Excise Team detected one NDPS (Ganja) case with seizure of 180 KG Ganja worth Rs 8 lakh and seized one car and arrested one person.
On March 10, the Koraput Excise team seized 525 KG of Ganja of Rs 26 lakh and arrested one accused person. Similarly, the Kalahandi Excise Team has seized 167 KGs Ganja at Jayapatna and arrested 3 accused persons. The total seizure value is around Rs 8 lakh in this case.
The Balasore Excise team has detected one case of Ginger-Tincture in Soro area and seized 135 Litre Ginger-Tincture on the same day.
On March 6, the Balasore Excise team further detected one NDPS (Brown Sugar ) case at Bhigarai with seizure of 260 grams of brown sugar worth Rs 26 lakh and arrested one accused person.
On March 2, the Rayagada Excise Team detected three NDPS cases with seizure of 151 KG ganja.
On March 1 early morning, the Dhenkanal Excise Team busted one inter-State racket and seized an illegal liquor loaded truck (in container) bearing Regd.No. RJ 32 GA 8205 in Hindol Police Station area of Dhenkanal District. In this regard three accused persons have been arrested. They are Abinash Maharana, Satish Nanda and Bijendra.
On preliminary investigation, the excise police ascertained that the Non duty paid IMFL was coming from Arunachal Pradesh/Assam to Angul District. The value of seized property is approximately Rs 70 lakh in Odisha market.
The Excise Directorate has constantly been watching & monitoring activities. All excise personnel have been instructed to conduct sustained enforcement work and to ensure that there should not to sell of any duplicate/non duty paid IMFL in their District and be vigilant & alert at all the time, an official said.