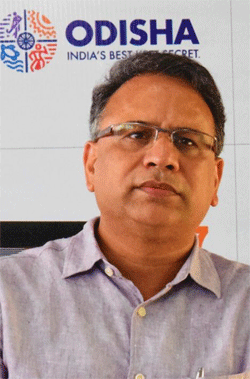 Bhubaneswar: With the change in time and as per present requirement, the State Government has come up with Odisha General Financial Rules (OGFRs) 2023.  
The Department of Finance has issued the new Rules, which will be applicable for all Departments and Government Organizations.
The OGFRs are a compilation of rules and orders of the State Government to be followed by all while dealing with matters involving public finances. These rules and orders are treated as executive instructions to be observed by all Departments and Organizations under the Government and specified Bodies except otherwise provided for in these Rules.
In the last few years, the State Government has made many innovative changes in the way it conducts its business. Reforms in Government budgeting like removal of distinction in non-plan and plan expenditure, focusing on outcomes through an improved outcome budget document, introduction of e-voucher etc. needed to be reflected in the OGFR, Principal Secretary, Finance, Vishal Kumar Dev said in a statement in the Rule book.
Increased focus on Public Finance Management System (PFMS), reliance on the Direct Benefit Transfer (DBT) scheme to ensure efficient delivery of entitlements, introduction of electronic procurement have also necessitated revision of the existing OGFRs to keep them in tune with the changing environment, he said.
The objective is to make the OGFRs facilitate efficiency rather than create impediments in smooth and timely implementation of various projects and schemes of the State Government while following principles of accountability and procedures of financial discipline and administrative due diligence, Shri Dev said.
The Orissa General Financial Rules were first published in two volumes (Volume I and II) in the year 1959 taking into account the Financial Rules contained in the Bihar and Orissa Account Code, Civil Account Code and other general orders and instructions in Special Rules relating to the Works and Forest Departments contained in the Bihar and Orissa Account Code.
They were revised subsequently in 1971, 1987 and the last revision was made in 2000. In the meantime, several amendments have been made to these rules and some of the provisions have become outdated. Besides, the Government of India has published the General Financial Rules, 2017.
After wide consultations with Departments, office of the Principal Accountant General (A & E), Odisha, Financial Advisors /Assistant Financial Advisors and other stakeholders, draft Rule was made and uploaded on the Finance Department website soliciting views for additions and modifications, if any. Now, the Rules have been published in a book and shared to all Departments.
With the aim of promoting simplicity and transparency in the Government financial system and procedures, Odisha General Financial Rules, 2023 has been formulated and it is expected that the new OGFRs, 2023 will enable an improved, efficient and effective framework of fiscal management while providing the necessary flexibility to facilitate timely delivery of services, said the Principal Secretary Shri Dev.