Bhubaneswar: Experts in the Finance Sector have advised the mineral rich Odisha State Administration to take up the issue of "Duty on Mineral Exports" with the Government of India so that the export of minerals, which has hit the road block, will ease.
Unless such duty is reduced, Odisha will not be able to generate bumper resources from mineral sector and this is likely to hit the State's economy in a big way, warned experts.
Odisha has generated a whopping Rs.48, 489.98 Crore during 2021-22 from mineral sector registering 251.59 Percent growth over 2020-21.
Minister Finance, Niranjan Pujari chaired the Pre-Budget Consultation Meet. Principal Secretary Finance, Vishal Dev presented the Economic Scenario.

Taking part in the Pre-Budget Consultations taken up by the State Government, former Minister Finance, Prafulla Chandra Ghadai said that the Union Government has increased export duty on iron ore below 58 Grade from Zero to 50 Percent. This has worked as most deterrent on export of iron ore.
Mr.Ghadai said that State Government has been able to achieve 252 Percent growth in collection of Mineral Revenue during 2021-22. However it will hit road block in 2022-23 with such heavy imposition of duty on iron ore export.
Odisha Government along with other mineral rich States is needed to take up the issue with Government of India immediately, advised Mr.Ghadai.
Mr.Ghadai appreciated that Debt: GSDP Ratio is well maintained by the State Government, however there is more scope for borrowing to scale up development process in the State.
Former Minister Finance also advised the State Government to go for massive Land Bank for industries so that the investors will not face any hassle to get land for their industries.
While there is arrangement for Land Bank, it has to be implemented in right spirit, said he.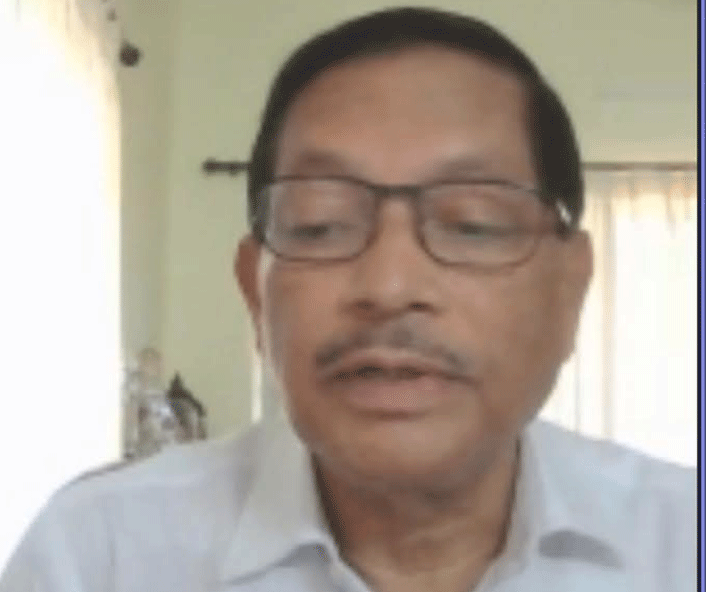 Former ACS Finance, U N Behera advised the State Government to streamline the process of financing infrastructure sector as Capital Outlay has increased in a big way.
He said earlier 'Turn Key' approach has helped the State to set up major infrastructure projects like Mega Lift and others.
Spending by Infrastructure Sector requires simplification of procedures and it will help the economy in a big way.
Mr.Behera said spending capacity of the Infrastructure Development Mechanism is needed to be improved and for larger investments, simplification of procedure is needed much.
Former Chairman Odisha Electricity Regulatory Commission (OERC) advised the State Government to extend support GRIDCO in handling its huge loan burden.
Mr.Behera appreciated the efforts of the State Government in slashing spending in General Services Sector and hiking allocation in Economic and Social Sector.
This step will boost over economic and social environment in the State, said the former ACS Finance.
Several other experts have also participated in the deliberations and appreciated efforts of the State Government in handling Financial Sector.