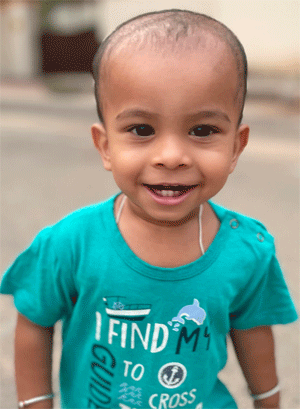 Bhubaneswar: Odisha Government is gearing up for a Child Policy for the State as it aims at bringing in stronger focus on development of children in this region.
While the State Government has brought in Child Budget to cater specific needs of the children, it is planning to bring in Policy Framework with support of UNICEF in helping mainstreaming the development of children.
In fact Child Budgeting is a Public finance Management (PFM) Strategy that analyses and endorses the responsiveness of the State Government and its commitment towards children.
According to official sources, in order to achieve goals and targets of the Sustainable Development Goals (SDG) 2030 relating to children, Child Policy will go a long way in this regard, said a senior official of the State Government.
The Policy will be aiming at bringing in benefit for children across age groups as children constitute almost one-third of the State's Population of 4.2 Crore as per Census 2011.
While the State Government introduced First Child Budget in Fiscal 2019-20 with support of UNICEF, now it is gearing up for a State Policy on Children, officials say.
Officials say that the current Child Budgeting for FY 2022-23 is based on three-year period 2020-21, 2021-22 and 2022-23.
As on date total numbers of child-centric schemes and programs across 13 major departments have been 260 in 2022-23.
Looking at the growing requirement of the children, the State Government is increasing per child spending from Rs.16,593 in 2021-22 to Rs.18730 in 2022-23.
In fact while in 2020-21 Rs.20, 226 Crore was spent on children in 2021-22, it went up to Rs.24,721Crore and in 2022-23 Budget allocation is Rs.27,246 Crore.
While School & Mass Education has Lion Share of 35.36 Percent , ST SC Development has 30.42 Percent and Women & Child Development has 22.81 Percent of the Budget.
So far Education of children is concerned it has 62.3 Percent share, while development and health constitutes 19.7 Percent and Child protection has 8.75 Percent share of the Child Budget, officials admit.
Shares of expenditure on children to total expenditure (State's Total Budget) and to Gross State Domestic Product (GSDP) of Odisha at Current Price (2022-23 Budget Estimate ) has been estimated as 13.19 Percent and 3.79 Percent respectively.
State Government aims at investing more in children and adolescents as it is critical to achieving, equitable and sustainable development for the present and future generations.
Officials say that adequate budgeting and efficient spending will ensure the rights of all children and they are protected and promoted and that no child is left behind.
While Sustainable Development Goals (SDG) contains 44 child related indicators in the framework of 17 SDGs, the proposed Policy Framework will take care of these issues, officials say.