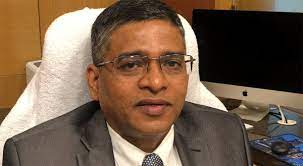 Bhubaneswar: While to prevent deaths of COVID patients by providing timely and quality care is the utmost priority of the State Government, it has directed District Collectors and Municipal Commissioners to go for audit of quality of care and death review.
The Health & Family Welfare Department Saturday issued direction in this regard here, while asking the District Authorities to convene the meeting of District Committee for audit of quality of care and death review.
Way back in October 2020, State Government directed the District Authorities to constitute District Level Committees for audit of quality of care and death review to be headed by the Collector/Municipal commissioner and not below Additional District Magistrate (ADM). Among others CDM & PHO, an ICU Trained Doctor and Medical Officer of the Treating Facility were the members of the Committee.
The Committee was formed to audit the quality of care at COVID Facilities as well as review the death of COVID Positive /Suspect patients in Government as well as Private Hospitals in the District and Corporation area. It was to examine the full medical records of the patients while auditing the quality of care and reviewing deaths with a view to further strengthen the system and improve COVID Response to save lives.
The District Committees have been directed to convene daily or every alternate day as per the need so that each case of death is reviewed within 48 hours of its occurrence.
Meanwhile, the State government on Saturday placed the order for 2-deoxy-D-glucose (2DG), the oral antiviral drug for COVID-19 patients developed by Defence Research and Development Organisation (DRDO).
Additional Chief Secretary (Health) Pradipta Mohapatra said that the state government has placed an order with Hyderabad-based Dr Reddy's Laboratories (DRL) for purchasing 5000 sachets of 2DG drugs.
It was launched on May 17.
The oral drug developed by the Institute of Nuclear Medicine and Allied Sciences (INMAS), a leading laboratory of DRDO in collaboration with the DRL was approved by the Drugs Controller General of India (DGCI) earlier this month for emergency use as an adjunct therapy for the treatment of critical COVID patients.
Clinical trials of the drug showed that it facilitates faster recovery of critical COVID patients and reduces dependence on supplemental oxygen. A higher proportion of patients treated with 2-DG showed RT-PCR negative conversion in COVID patients.
As many as 76,05, 646 beneficiaries have been given COVID-19 vaccine in State by Saturday.
Nearly 1,05,918 beneficiaries were vaccinated at 609 sites in State on Saturday out of which 51 were Covaxin.
Cumulatively 47, 89, 046 of 45 years and above age group have been vaccinated, while 6,82,564 belonging to 18-44 years have been given the Jabs.
The total 3,29,117 Health Care Workers (HCW) have received the first dose while 2,77,845 given the second dose. As many as 2, 86, 006 Front Line Workers (FLW)s have been given the first dose and 1,69, 621 given the second dose.
On Sunday 26 sessions have been planned– 23 in Puri and three in Cuttack while 732 sessions have been planned for Monday.