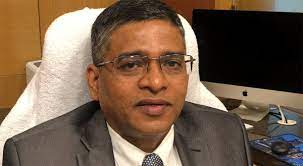 Bhubaneswar: Odisha Government has decided to vaccinate all the Accredited working Journalists with COVID-19 Vaccine to protect them from COVID-19 infection.
ACS Health & Family Welfare Pradipta Kumar Mohapatra has issued direction to all District Collectors and Muncipal Commissioners in this regard.
Mr.Mohapatra pointed out that presently Working Journalists in the State are performing their duty in the critical juncture of COVID-19 Pandemic.
Keeping in view the nature of work and amount of risk they take to collect and disseminate important news, Chief Minister has already declared All Working Journalists as Frontline COVID Warriors.
Therefore, the District Collectors has been asked to ensure vaccination of All working Journalists of the Districts immediately.
District Information and Public Relations Officer (DIPRO) shall be instructed to coordinate with Chief District Medical and Public Health Officer (CDM&PHO) Office to provide the list of Accredited working Journalists to enable them for their vaccination, directed ACS Health & FW.
In the meantime, State Government has released a well designed Video on Home Isolation and has advised the District Collectors for wide publicity of the Video.
Video depicts as to how to be in Home isolation and to take care of self while observing appropriate COVID Behavior.
The Video presents all details as to how to handle the patient by the care giver on a professional manner and keeping him/her in safe manner.
Odisha Government has also appealed to people not to panic over getting a hospital bed immediately after testing COVID-19 positive.
"Hospital beds should be kept vacant for critical patients. All COVID-19 positive persons do not need hospitalization", said ACS Mr.Mohapatra.
The State Government has made arrangements to monitor the health condition of all people in home isolation and they can be shifted to nearby hospitals in case of an emergency.
Dedicated ambulances and rapid response teams are ready to help patients requiring hospitalization, he said.
There is no shortage of beds or oxygen in Odisha, Mr.Mahapatra said. "We have been supplying oxygen to other states due to surplus availability. But if a situation arises, the demand of our state will be given priority," he said.