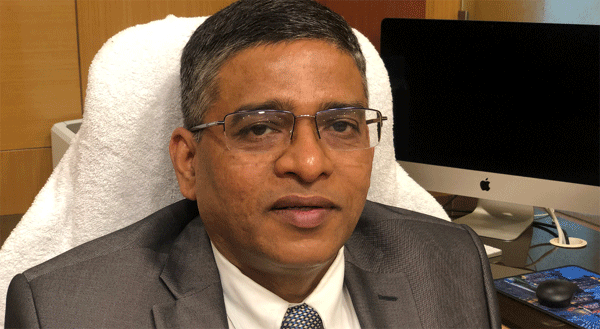 Bhubaneswar: In its collective and collaborative fight against the global pandemic, Odisha is all set to cross 40 Lakh Mark by Friday as by 6 PM on 8 April the State achieved 39, 84, 878.
While India has crossed a landmark milestone under the world's largest vaccination drive, the cumulative number of COVID19 vaccine doses administered in the country has crossed 9 Crore today.
Massive Vaccination Drive was launched on 16 January, 2021 across the country.
ACS Health & Family Welfare, Pradipta Kumar Mohapatra reviewed Vaccination Management here on Thursday Evening.
According to Final COVID-19 Report there were 802 sites of which 61 are Covaxin.
Total Beneficiaries vaccinated on 8 April was 1,32, 872.
While 54 Health Care Workers (HCW) vaccinated with1st dose and 54 HCW vaccinated with 2nd dose were 385.
179 Front Line Workers (FLW)s were vaccinated with 1st dose and 634 FLW vaccinated with 2nd dose.
At least 86, 274 beneficiaries were from 45 to 59 Yers with co-morbidity given first dose, 1020 of similar age group with co-morbidity given 2nd dose.
At least 34, 646 beneficiaries were of 60 yers & above given first dose and 9680 of same age group were given second dose.
Cumulative beneficiaries were 39, 84, 878 of which 3, 16,773 HCW given 1st dose, 2,63,883 HCW were given 2nd dose.
1,89,886 FLWs were given 1st dose, 1,46,512 FLWs were given 2nd dose.
11, 16, 378 beneficiaries were of 45 to 59 age group given first dose and 8042 of same age group given second dose.
18, 56, 205 beneficiaries of 60 years & above were give first dose and 87,199 of this age group given second doses.
The COVID-19 tally in Odisha mounted to 3,45,526 on Thursday, as 879 more people tested positive for the infection, the highest single-day rise this year, a Health official said.
Of the new cases, 518 were reported in quarantine centres and 361 detected during contact tracing.
Khurda district comprising the state capital Bhubaneswar reported the highest number of new cases at 144, followed by Sundargarh (131), Nuapada (61), Bargarh (53) and Cuttack (50).
With the sudden rise of coronavirus infections in the State, the Department of Health & FW has asked the district authorities to strengthen infrastructure in COVID Care Centres and hospitals.
Active cases in Odisha jumped to 4,888 from just 665 on March 8, and 3,38,662 patients have so far recovered from the disease, the official said.
The death toll remained at 1,923 as no fresh fatality due to the infection was reported in the last 24 hours.
Fifty-three other COVID-19 patients have died due to comorbidities.
The state has so far conducted over 92.75 lakh sample tests for COVID-19, including 31,057 on Wednesday, and the positivity rate stands at 3.73 per cent.
At a time when Odisha is witnessing a sharp spike in COVID-19 cases, Institute of Life Sciences (ILS) Director Ajay Parida said the situation might worsen and become like that of neighbouring Chhattisgarh state if people don't adhere to safety protocols.
"The new strain of the virus is more contagious than the previous one. It is spreading rapidly which is a matter of concern. Currently, it is difficult to estimate as to when the spread of the virus will recede. We are examining the new strain," said Parida.
"COVID-19 situation in Odisha might become similar to that of Chhattisgarh if people of our state keep violating the norms," the ILS Director said.
"COVID-19 situation in Odisha might become similar to that of Chhattisgarh if people of our state keep violating the norms," the ILS Director said.