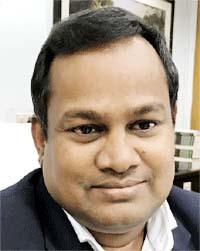 Bhubaneswar: Following occurrence of tragic road accidents in some districts during the past few days, the State Government has asked District Collectors to take steps to control road mishap deaths.
Principal Secretary, Commerce & Transport, Bishnupada Sethi has recently written a letter to all District Collectors, Superintendents of Police, Deputy Commissioners of Police, and Regional Transport Officers (RTOs) in this regard.
"Road accidents and fatality is a matter of concern for all of us. It is observed that, during the last week, a number of tragic accidents have occurred in the districts like: Subarnapur, Balasore, Mayurbhanj resulting in the death of many people including minors and infants," Mr.Sethi said in his letter.
It was the direction of the Supreme Court Committee to reduce fatalities by 50% by 2020 taking the year 2014 as base. However, there has been a steady increase in the number of fatalities in Odisha due to road accidents from 2014 (3931) to 2020 (4738), an increase of about 21% during the period, he mentioned.
As per the information received from the CID & Crime Branch, Odisha there has been an increase in fatalities by more than 12% during January to October, 2021 compared to same period of last year, which is a matter of concern, said the Principal Secretary.
Except for Six districts (Puri, Nayagarh, Koraput, Deogarh, Kendrapada and Subarnapur), there is an increase in fatalities in all other districts.
During the January to October of 2021, a total of 8922 road mishaps were reported, in which 4,074 persons were killed and 8,087 were critically injured. In the same period of 2020, 7619 road accident cases were reported in which 3,637 were killed and 6977 injured, revealed the data.
"In view of occurrence of tragic accidents and fatalities in the recent past, you are requested to intensify enforcement against the traffic rule violators, with special emphasis on detection of over speeding and road side parking. Joint enforcement squads should be formed in each district by Police and RTO for detection of various traffic rule violations," Mr.Sethi instructed.
All collectors are asked to review the enforcement activities with RTOs and police regularly and ensure submission of the monthly report to the Department for further action.
The Collectors were further told to ensure the District Road Safety Committee meeting was held regularly to analyze the cause of occurrence of road accidents in the district.
If any support is required to reduce accidents and fatalities, the District should intimate the department immediately, he added.