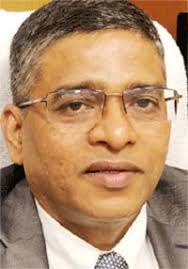 Bhubaneswar: Taking note of the rapid surge of COVID19 cases in the country and the State, District Collectors, Municipal Commissioners and CDM & PHOs have been directed to take measures immediately to mitigate the pandemic.
As on 1 April at least 461 new COVID-19 Positive Cases have been registered with cumulative active cases stands at 2586.
ACS Health & Family Welfare Pradipta Kumar Mohapatra has directed these officials to arrange the required numbers of beds with oxygen facilities in District Headquarters Hospital (DHH) and MCH should be kept in readiness for immediate use of COVID-19 patients.
Similarly in other categories of isolation beds in ICU, HDU, DIALYSIS, Labor Room etc should also be kept in readiness for immediate use of patients, said Mr.Mohapatra.
Similarly the private hospitals of the districts shall also be kept in readiness for immediate use with short notice.
Adequate stock of medicine like Flavipiravir, Remdisivir etc should be maintained at district level to meet the demand at local level, ureged he
ACS Health has asked for the District Teams should be re-oriented on the SOP for treatment of patients under home isolation, and the same should be followed without fail.
He said that Rapid Reaction Team (RRT)s teams should undertake periodic visits to patients under home isolation, as per Standard Operating Procedure (SOP).
In the meantime State Government scaled up testing of cases and till yesterday 90, 73, 232 were tested. And on 2 April 30, 716 were tested.
Out of which new positives are 461and 272 are in Quarantine, said an official adding 189 are local contacts.
He said new recoveries are 121and No Death reported during last 48 Hours.
Odisha has 91,03,948 cumulative tested and found Positive are 3,41,772 out of which 3, 37,212 have been recovered, 1921 are dead due to COVID-19 and 53 deaths reported other than COVID-19 .