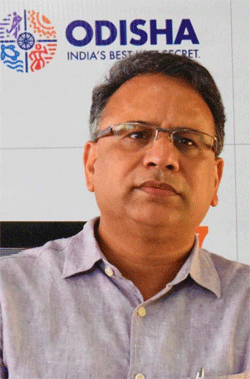 Bhubaneswar: As the Financial Year 2021-22 is coming to an end, the State Government has advised all the Departments to prevent rush of expenditure towards the fag end of March.
Principal Secretary, Finance, Vishal Kumar Dev has written a letter to all Additional Chief Secretaries, Principal Secretaries, Commissioner-cum-Secretaries, Secretaries and Heads of Departments
Department of Finance has earlier intimated all the Departments of Government in this regard and revised the deadlines fixed for financial sanction, issue of allotment, re-appropriation and surrender of funds, submission of bills in the treasuries and submission of proposal to the Department for release of funds, etc.
The Administrative Departments were also requested to take timely steps for sanction, release, re-appropriation, surrender and drawal of funds by the revised deadlines so as to ensure submission of bills in the treasuries in time as per the deadlines.
In view of administrative convenience and the necessity to regulate the submission of different kinds of bills/claims in the treasuries in a phased manner, the Finance Department has fixed fresh deadlines.
Now, all bills pertaining to claims under the unit 'Other Contingencies' and purchase of machinery, equipment & vehicles, share capital investment, budgetary support in favour of co-operatives, industrial enterprises, Public Sector Undertakings in shape of loan or share capital investment and subsidy can be made before 9 March.
"No Treasury shall entertain any of these bills, after 9 March, 2022 on any account," warned Principal Secretary Finance, Mr.Dev.
The fresh deadline for re-submission of bills after due compliance is March 14, 2022 while all other bills except the above categories can be submitted by March 15, 2022. Extension of this deadline would not be allowed on any account whatsoever, he said.
Fresh bills relating to relief expenditure/ expenditure on account of natural calamities, energy charges, telephone charges, house building, vehicle, medical advance, old age pension, disability pension, widow pension, scholarships mid-day meal, Police organizations, election, NPS contribution etc can be made till March 25.
Claims relating to Central Sector Schemes and Centrally Sponsored Schemes (CSS), the Central Assistance for which is received on or after March 15, can be made till March 25, 2022, informed the Principal Secretary.
The last date for submission of Bills relating to PMAY and ITDP etc which are to be paid by transfer credit to the account of the concerned DRDAs/ ITDAs and all other bills which are passed for payment by transfer credit to deposit heads is March 25, 2022.
"No bill/ claim of any kind should be presented to the treasury, if the money to be withdrawn cannot be spent on or before March 31. Where the provision is not likely to be spent by March 31, the provision shall be surrendered under intimation to the Finance Department in time," said Mr.Dev.
Unspent balance of funds drawn out of the Budget Provision for the year 2021-22 should be deposited in Government Account within March end. Such unspent balances should, on no account, be carried over to the next financial year, as it will deflate the expenditure of the subsequent year on its refund to Government Account, he informed.
The Controlling Officers and DDOs are advised to avoid submission of bills in the Treasury after the deadlines and ensure encashment of all claims presented in the Treasury/Bank before 31 March, 2022.
"Un-authorized parking of Government money in bank account in contravention of financial rules and instructions issued by Finance Department is strictly prohibited. It has been stipulated in the above mentioned circulars of Finance Department that if any such instance of unauthorized parking of money is noticed, the concerned DDO shall be liable for disciplinary action under Rule —15 of the OCS (CC&A) Rules, 1962," warned the Principal Secretary Finance.
Mr.Dev requested all departments to take timely steps for drawal of funds by the deadlines stipulated above in the interest of fiscal discipline and effective financial management. It should be noted that there will not be further relaxation in the deadlines indicated above under any circumstances whatsoever, he added.