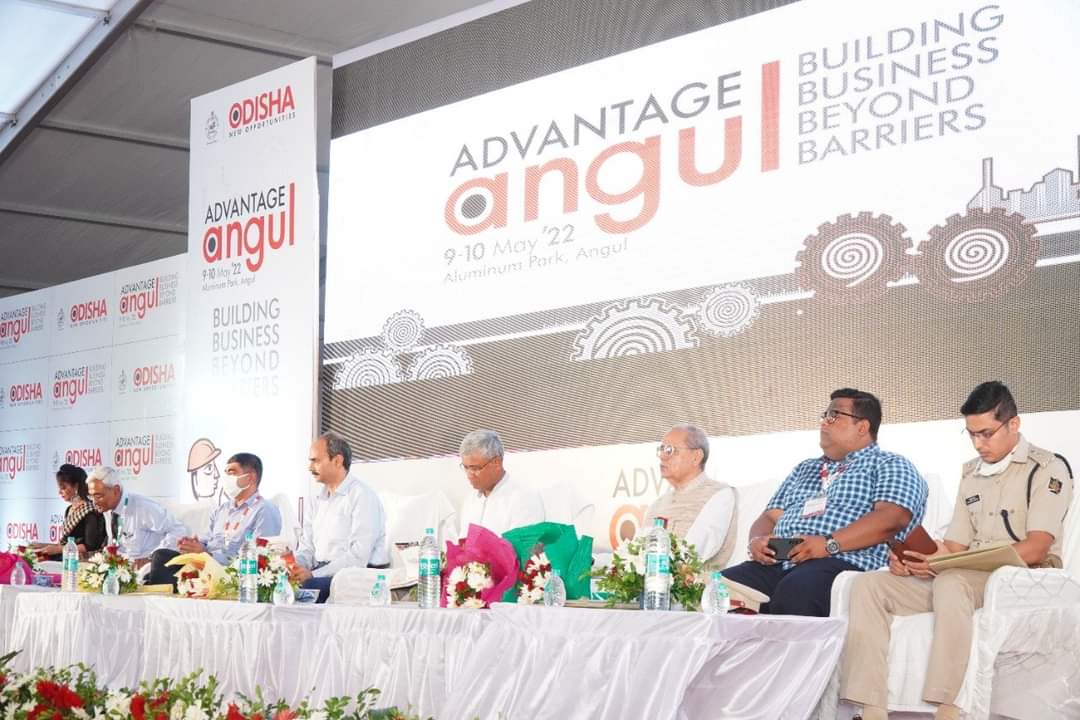 Angul: The political and social stability in Odisha provide enough cushion to investors to explore possibilities available aplenty in this eastern state of the country, said Principal Advisor to Chief Minister, Asit Tripathy.
He said this while inaugurating the 'Advantage Angul', an one of its kind industrial promotion event which was organized here. This 2-day event conducted at the Angul Aluminium Park on 9th and 10th May 2022, together in collaboration with the Industries Department, MSME Department, Start Up– Odisha, and the District Administration Angul is the first such exercise to be held outside the state capital of Bhubaneswar.
Mr.Tripathy, Chairman Western Odisha Development Council also underscored the importance of MSMEs in propelling the state's economic growth further.
The focus today was on the twin industrial pillars of the district Angul – Steel & Aluminium – exploring the scope and opportunities in the metal downstream, ancillaries, sustainable development and creation of circular economy.
Extending an open invitation to the investors to invest in Odisha, Principal Secretary, Industries Department Hemant Sharma explained the inherent advantages that Angul has. He also elaborated on the benefits of putting up units in the Aluminium Park and exhorted the participants to see for themselves the world class facilities created inside the park.
Speaking on the occasion BS Poonia, MD IPICOL and IDCO assured unstinted support and hand holding on behalf of the government to everyone interested in investing in Odisha.
Bagai, Head UNEP, India expressed the importance of recycling and reuse of waste metal, thus opening new avenues available for scrap processing units in the state, there by initiating the discussion on the Circular Economy model.
Siddharth Shankar Swain, Collector and District  Magistrate Angul set the context and delivered the welcome address. Building upon the theme set by the collector, H Jha, Executive Director JSPL provided a perspective on the ever-expanding Steel Sector. Further,
M P Mishra, Director (P&T) NALCO provided insights about the Angul Aluminium park and the availability of raw material from NALCO's Angul Smelter facility.
While Mr.Poonia delivered a detailed presentation about the Angul Aluminium Park and the best in-class infrastructure facilities available at the location, senior officials from NALCO presented the opportunities in Aluminium Downstream Sector and collaboration opportunities with NALCO.
During the Steel Sector Session senior representatives from Tata Steel and JSPL presented steel sector overview and opportunities in the downstream ecosystem in Odisha.