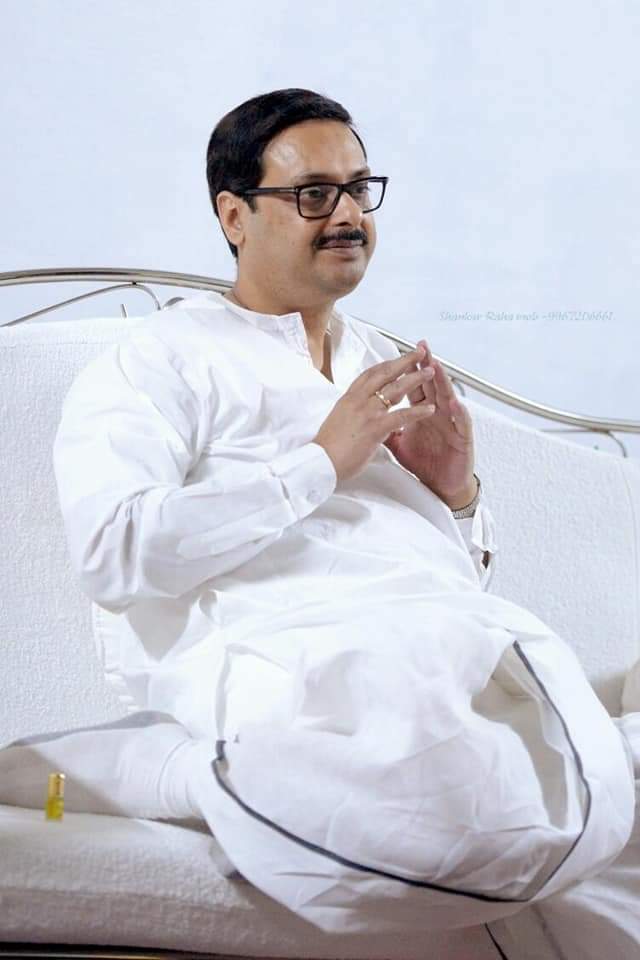 Deoghar: The President of Satsang in the presence of the officials ,workers, SPR'S of Satsang declared that Sri Sri Akradyuti Chakravorty as Acharyadev Satsang.
This was announced in the premises of Satsang Ashram Deoghar.
One of the most powerful and influential religious leader and Chief of Satsang order -Pradhan Acharya of Satsang – Asoke Ranjan Chakravarty, popularly known to innumerable devotees and admirers of Sri Thakur Anukulchandra as 'Parama Pujyapada 'Sri Sri Dada', passed away on 16 December at the Mission Hospital, Durgapur.
After Sri Sri Dada, who was Acharyadev, Sri Sri Akradyuti Chakravorty has been announced as Acharyadev.
The workers, SPR'S and devotees taken oath to fulfill the ideology of Sri Sri Thakur Ankulachandra as per the instructions of the present Acharyadev for expansion of the Satsang activities.
That's (Jajan , Jajana, istavroty,swastyini and sadachar)
The meeting was concluded with Vande Purostam dhwani.