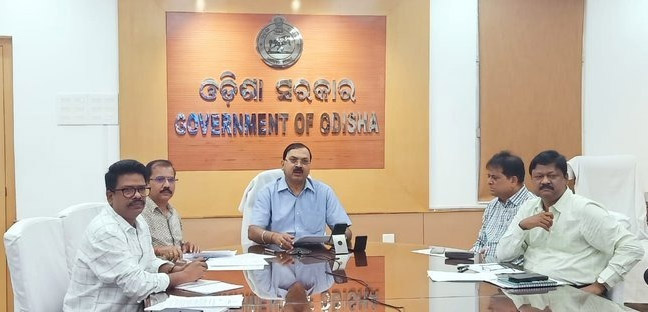 Bhubaneswar: As Odisha is facing natural disasters frequently, Special Relief Commissioner (SRC) Satyabrata Sahu on Wednesday asked all Collectors to prepare District-level Disaster Management Plan and submit the report to him by May 31, 2023.
Ahead of the beginning of the South-West Monsoon, Shri Sahu held a meeting with all Collectors and asked to prepare the plan keeping the monsoon season in view.
The Additional District Magistrate(ADM), who are in-charge of emergency situations, have been asked to hold weekly review meetings every Friday and submit the minutes of the meetings to the SRC.
The SRC has asked the Collectors to submit reports about damages occurred due to the recent hailstorm and northwestern, in the prescribed format. They have to ensure that the district-level control rooms are in functional mode.
He told them to activate the official machinery to keep the essential items, equipment and mapping of human resources in readiness.
Due to its geographical position and climate, the State is always prone to floods and cyclone storms.
Due to the return of the South-West Monsoon, especially in October and November, severe storms are experienced in Odisha. At times, this period is extended upto mid-December.
Notably, Odisha is a pioneer State when it comes to disaster management. The State has been awarded by the UN for this. Very recently, Prime Minister Narendra Modi awarded Odisha State Disaster Management Authority (OSDMA) with 'Subhash Chandra Bose Aapda Prabandhan Puraskar-2023' for its disaster management.