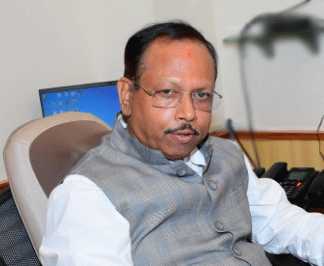 Bhubaneswar: State Government has urged the Development Oriented Departments to further increase pace of expenditure as it's time for "Delivery".
Chief Secretary Pradeep Jena after reviewing the Program Expenditure has found out that the total expenditure as percentage of Budget Provision, which includes Budget Estimate and Supplementary Provisions, is 67 Percent till February, 2023.
So far over all Program Expenditure is concerned sources said that at least 2.7 Percent more Budget Utilization compared to previous year.
CS has also stressed on spending of OMBADC funds released to various Departments.
OMBADC Funds are utilized in Mineral Bearing Areas and with such funding development process is accelerated, said a senior official.
Focus on expenditure by Skill Development & Technical Education, Women & Child Development, Health and Agriculture is needed, so far OMBADC funding to these sectors are concerned, officials say.
CS pointed out that Development Departments are to take steps to further increase the pace of expenditure for revival of the economy and employment generation, pointed out a senior officer.
Special emphasis should be given to increase CAPEX and Infrastructure and Social Sectors spending needs to be increased.
High impact new Capital projects may also be worked out for funding in medium term.
Utilization in Agriculture & Allied Sector is 71 Percent compared to 61Percent previous year.
Infrastructure spending is 69Percent against 48Percent previous year.
Percentage utilization of budget in social sector is 64 Percent compared to 67% previous year.
Programme expenditure as percentage of Budget Provision (BE + Supplementary) is 58.8 Percent till February, 2023 compared to 57.5 Percent during previous year.
Budget utilization has increased by about 1.3 Percent.
Increase in expenditure by 25 Percent against 22 Percent increase in budget provision.
There is a contraction of 13.57 Percent in Non-Tax Revenue till February 2023 mainly due to mining revenue. Overall there is contraction of 0.69 Percent in own revenue in till February 2023.
In spite of negative growth in Own Non-Tax Revenue and Grants from the Central Government by about 9.5 Percent, total revenue has increased by 0.61 Percent.